Serving up something different
When the going gets tough, area businesses are getting creative to attract new customers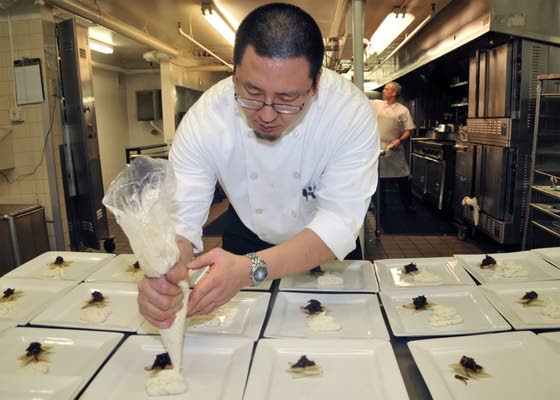 Serving up something different
Chef Chris Groome, owner of Brownie Squared in Mays Landing, pipes out almond mascarpone mousse while plating the second course during a special eight-course dinner held at the Ram's Head in Galloway Township. The monthly Super Secret Supper Club is one way Groome is trying to bring in new customers or get his regular customers to try something new.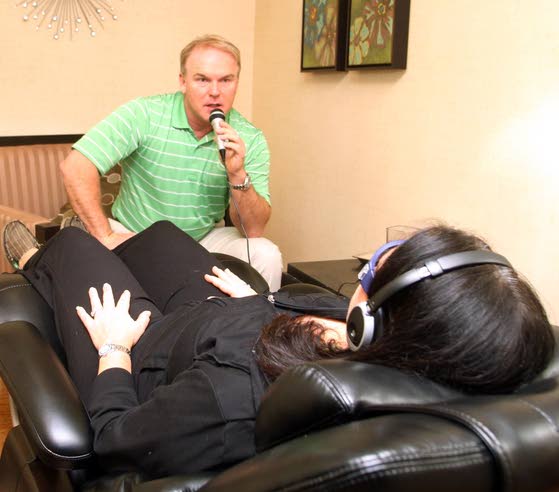 Serving up something different
Hypnotherapist Daniel S. Vitchoff talks with a customer during a session at Vive Day Spa & Salon at the Showboat Casino Hotel in Atlantic City.