ATLANTIC CITY — Fur, silk, denim and leather hit the runway as Atlantic City Fashion Week reached its 10th season this weekend at Showboat.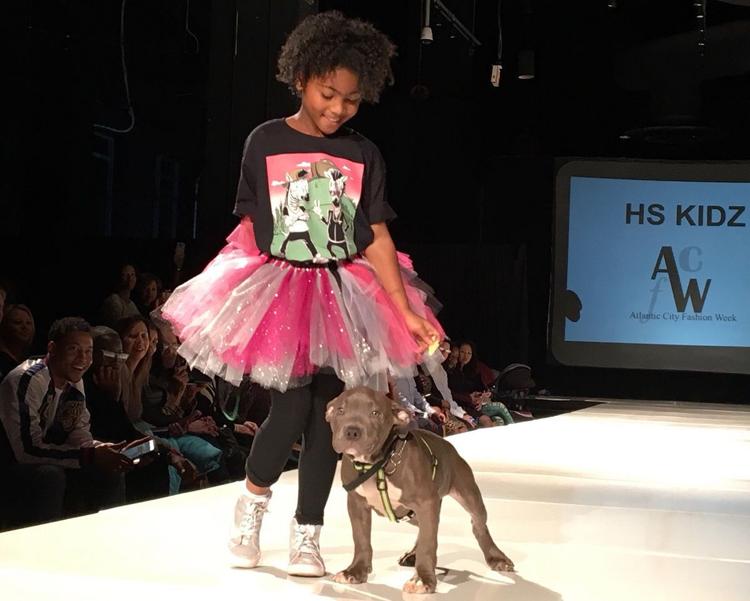 This season's event featured next season's trends and also the unexpected: puppies, a New York Giants player as a model, and actor Dante Hoagland, who recently wrapped up a role in BET's "The New Edition Story."
It was a weekend of high energy as hundreds turned out for the ready-to-wear and couture shows featuring a raised catwalk and the industrial-style ceiling of Showboat's Orleans Ballroom.
Models, spectators and designers said this season's turnout has been the biggest yet.
"This is the third year I've seen it," said Diane DeLuca, a Linwood resident and current Ms. New Jersey of the Ms. Senior America organization. "It's really well put together and diverse. It gets better and better every year."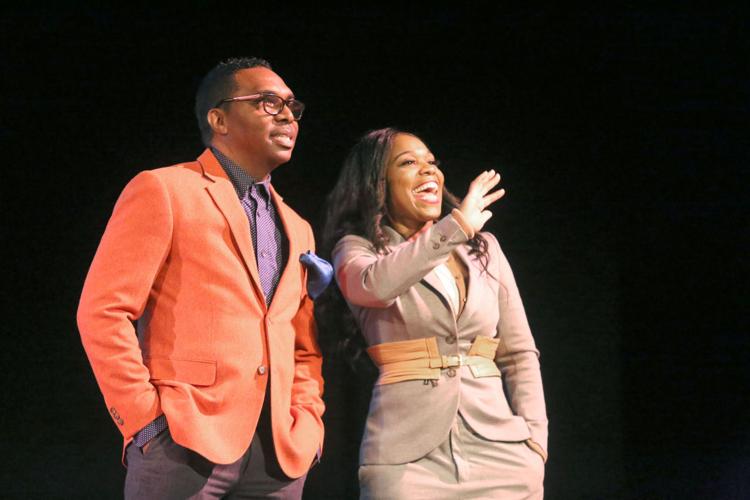 Producers Lamont and Jeana Bowling introduced the set of New York-style fashion shows spanning three days to the resort in 2011. Each year they have incorporated new attractions into their shows which, for the past few years, included a showcase featuring the work of South Jersey students.
Students debuting their designs are competing for scholarships and other prizes, including a sewing machine and photo shoots of their work. Madelange Laroche, of Philadelphia's Moore College of Art and Design, won the showcase Thursday night with intricate, floor-length, white gowns.
"We're learning a lot," model Nicole Rosado said. "There's a lot of new stuff. My favorite thing so far is Elona Mitchell. I want her to make me a jacket. She's so talented."
Mitchell debuted her line at Friday night's ready-to-wear show with embellished denim jackets featuring spikes, patches and prints.
Fresh from New York Fashion Week, New Jersey native Clavon Leonard brought his bold-patterned luxury suits from his line, Clavon's Wear, to Showboat with a special guest modeling a metallic silver suit with a black pocket square: New York Giants linebacker Jonathon Casillas.
During 10 seasons, ACFW has become known in South Jersey as an event that pulls hairstylists, makeup artists, models and designers from New York and Philadelphia as well as the region's own fashion talent.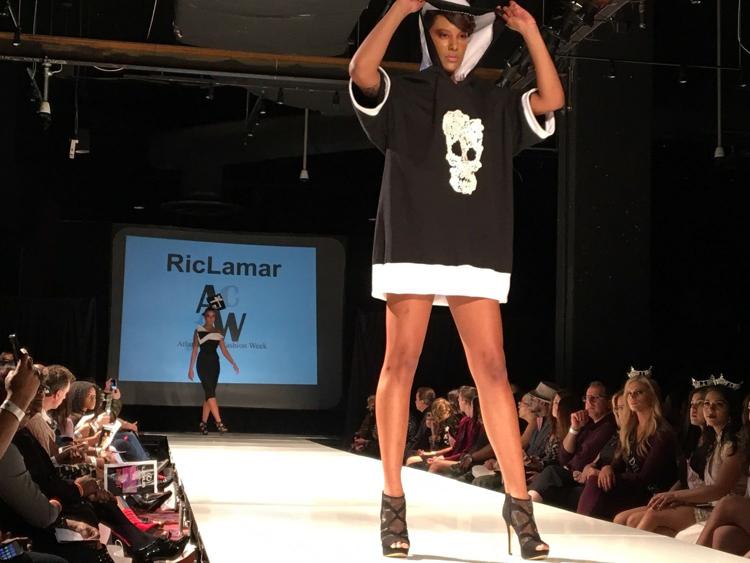 For area fans of style and art, it's a weekend-long event that debuts the latest trends right in their own backyard. For designers and vendors, the event is a time to gauge the climate of Atlantic City and its potential for their business.
"This has been an amazing weekend," said first-time designer Lori Carter, who debuted her line during Friday night's show. "For (the models) to put on my designs was amazing. ACFW has been wonderful."
Carter and a model took a bow with a sign stating, "together we will end domestic violence" during the ready-to-wear show. The logo on Carter's line of multicolored T-shirts reads, "I am beautiful." Carter is using the line as a platform to empower those who have been affected by domestic violence.
Carter and Carla Wiley traveled to ACFW from Leesburg, Virginia. Wiley had a booth set up next to Carter featuring dozens of custom-made necklaces and earrings.
"We started vending at small events but never something this big," Wiley said. "I want to make a housewife feel like she's on a red carpet, without red carpet prices. We're having a ball."
Throughout the weekend, spectators filed into the Showboat lobby to check into rooms. ACFW offered packages including show tickets online.
ACFW has held shows throughout the city, including at Bally's, the Playground, Claridge Hotel, and now the reopened Showboat.
Season 11 of ACFW will be held in September.