As a chill fills the air, pests are looking to 'move in' with you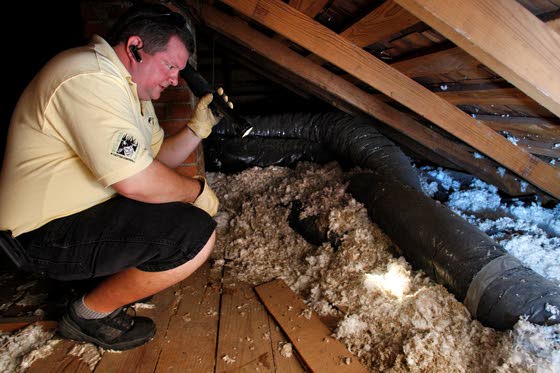 As a chill fills the air, pests are looking to 'move in' with you
Jason Livingston of Critter Control examines an attic for signs of animals at a home in Fort Worth, Texas. Fall is a time when animals often move indoors.
As a chill fills the air, pests are looking to 'move in' with you
A loose or misplaced screen around a faucet provides an easy entrance for animals into a home.