Puppies deaths renew fears for precious cargo in planes
Puppies deaths renew fears for precious cargo in planes
Associated Press photo A dog waits in a kennel during a training session for Pet Airways in Omaha, Neb. On the first all-pet airline started by husband-and-wife team Alysa Binder and Dan Wiesel, dogs and cats will fly in the main cabin of a Suburban Air Freight plane, retooled and lined with carriers in place of seats.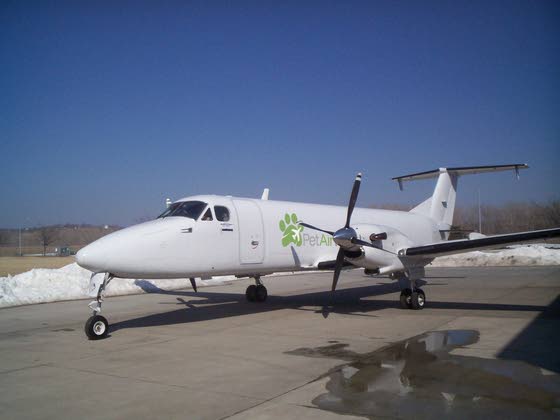 Puppies deaths renew fears for precious cargo in planes
Pet Airways specializes in transporting pets.