Exhibit at Paris' Grand Palais shows monumental art need not be huge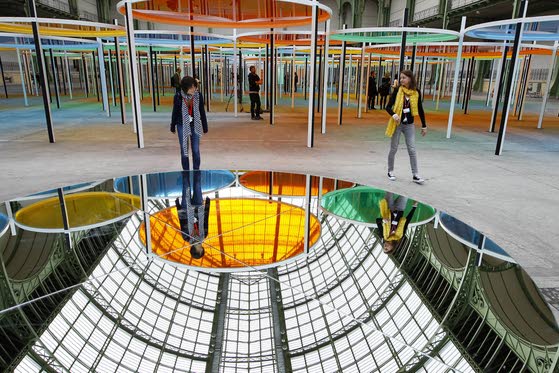 Exhibit at Paris' Grand Palais shows monumental art need not be huge
"I made the ceiling this low, so it would be just about the height of a person, human size," says Buren, of his scaled-down art in the Grand Palais.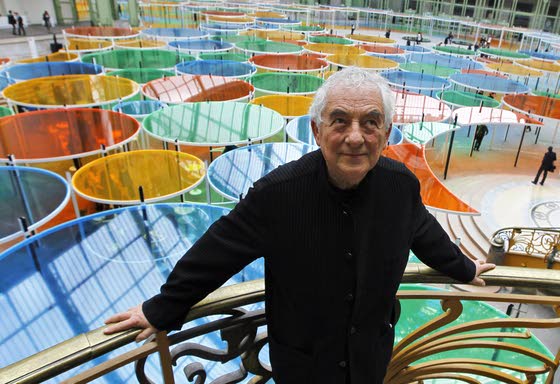 Exhibit at Paris' Grand Palais shows monumental art need not be huge
Contemporary artist Daniel Buren poses in the Grand Palais during the opening of Monumenta exhibit last week in Paris. The hugely-popular annual installation project dares an artist of international stature to "move into" the nave of one of the French capital's most monumentus buildings, and own it.