Wallenda plans free high-wire walk over Atlantic City beach in August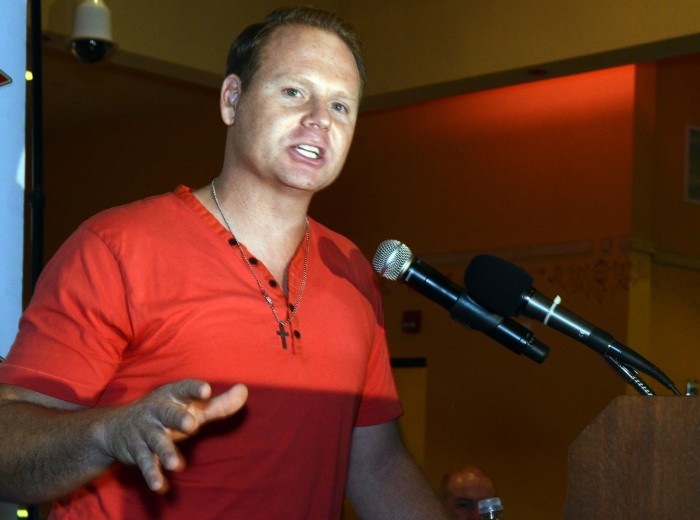 nik wallenda
Nik Wallenda, the stuntman who walked across Niagara Falls on a tightrope, held a press conference at Tropicana last week to announce his upcoming stunt in Atlantic City.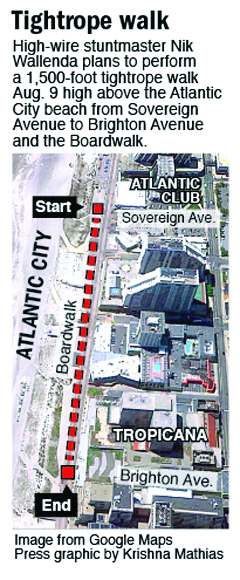 Wallenda
The free Aug. 9 show will feature Wallenda making a 1,500-foot walk from Sovereign Avenue to at Tropicana Casino and Resort.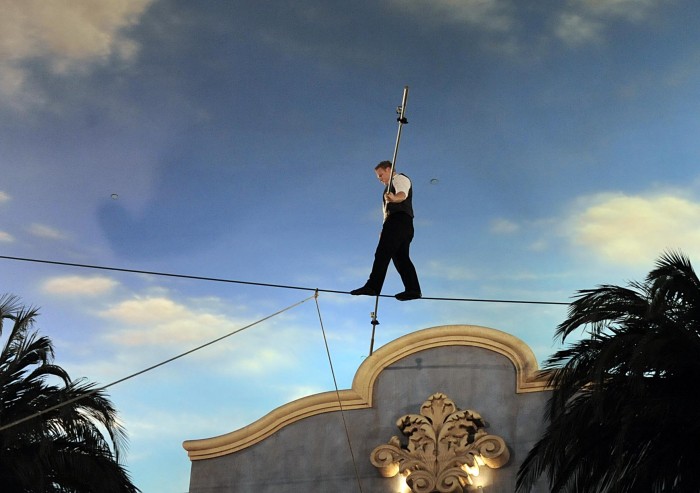 Wallenda
Nik Wallenda will walk a 1,500-foot high wire on the Atlantic City beach in August.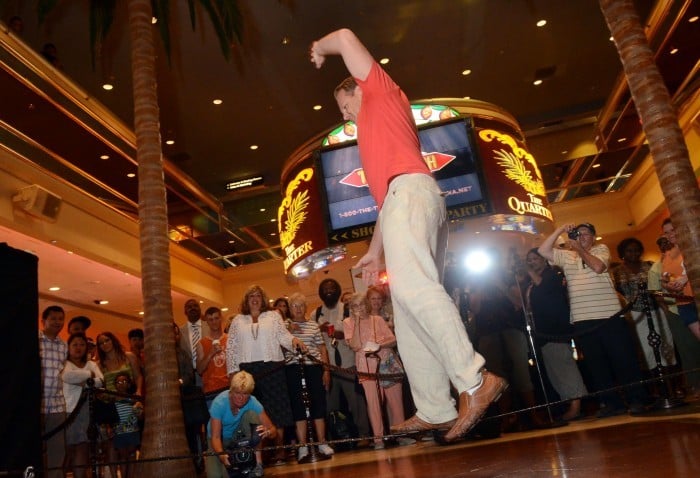 wallenda
Nik Wallenda walks a tightrope a foot off the floor during the press conference at Tropicana earlier this month to announce an upcoming stunt in Atlantic City.