By now, you've probably heard of Starbucks' newest drink craze: the Unicorn Frappuccino.
The frozen flavor- and color-changing drink is only expected to be around for a few days but already has caused quite the stir, arousing the curiousity of consumers and the ire of a 19-year-old Colorado barista who vented his frustration in a Twitter video.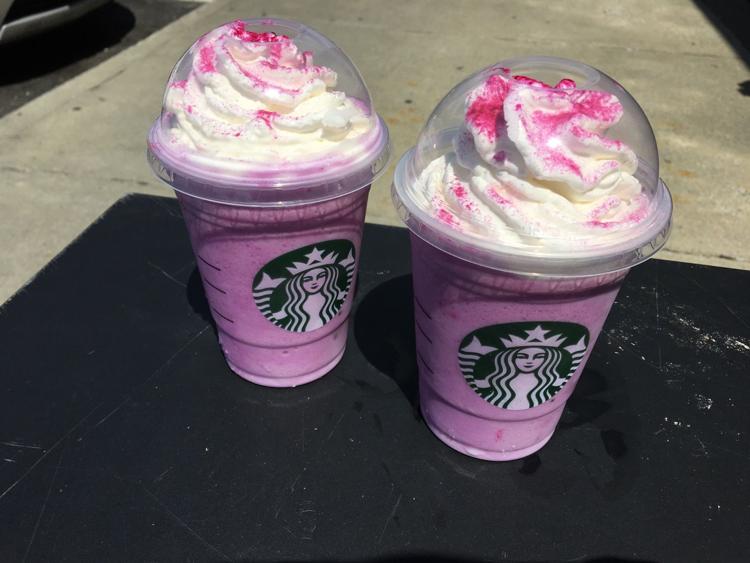 Braden Burson said he's "never been so stressed out" in his life trying to keep up with orders, which left him with sticky hands and residue stuck to his clothes and in his hair.
The Frappuccino is supposed to start off sweet and fruity, before transforming into a sour flavor. The drink is finished off with whipped cream and "pink and blue fairy powders."
A local Starbucks, where the staff seemed to be in better spirits, reported it sold 211 of the colorful drinks on the first day, causing it to run out of the sour blue flavoring.
However, a nameless barista confessed: the drink is better without it.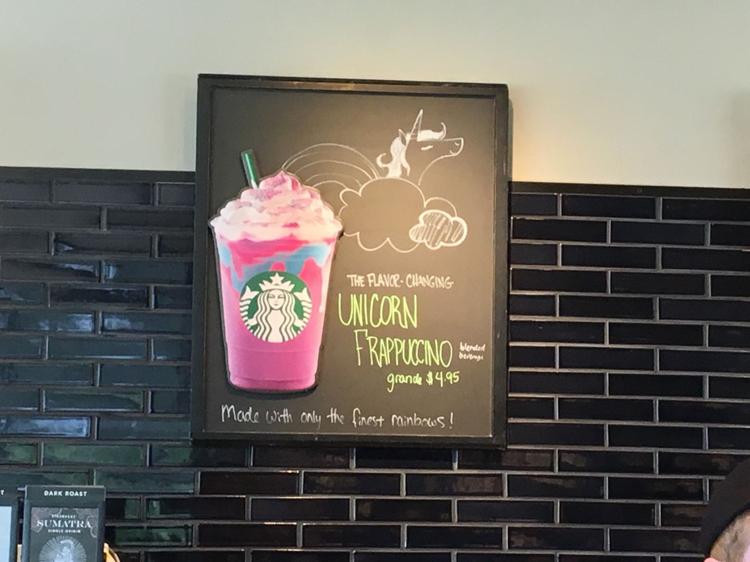 Better is subjective, as Press of Atlantic City staff sucked down the drink that turned purple by the time it arrived at the office. But the Frappuccino's flavor was hard to define.
Was it banana? Maybe grape?
In the absence of blue sour powder we decided it tasted like "sugar," "watered-down Fruity Pebbles cereal" and "Unicorn pops." Other flavor profiles included "Gobstoppers," "wants-to-be-yogurt-then-melted" and a taste reminiscent of "the way cheap makeup smells."
One editor proclaimed, "Oh God," on first sip and said "it's like Fun Dip, but gross."
While on a roll with analogies, he continued that it also tasted like "a Peep that was run over with a truck."
On Starbucks' website, some of the actual ingredients listed include ice, milk, Crème Frappuccino syrup, Mango Syrup, "Blue Drizzle," pink powder and sour blue powder.
It's $4.95 for a grande size, more expensive than any other Frappuccino that size, although prices may vary based on location.
Have you tried the Frappuccino? Did you like it? Tweet us @ACPressLife using the hashtag #PressFrapp