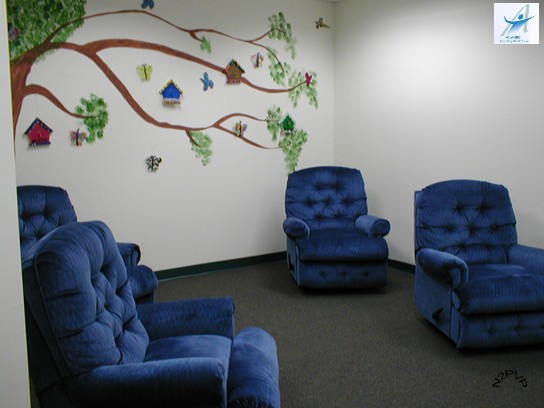 Atlantic Adult Day Healthcare is Atlantic County's newest Adult Medical Day Healthcare Center. Opened in June of 2002, this center is a state-of-the-art facility licensed by the State of New Jersey to accept members funded by Medicaid, CCPED, JACC, CAP and private tuition. If you are interested in Adult Day Care and have only Medicare, please contact us to determine if you may be eligible for alternative forms of funding. All members receive a photo ID and a comprehensive plan of care. We want to help you stay in your home as long as possible with the support of our Center and any resources we can help you access. Centrally located in Northfield, the center is easily accessible to most areas of Atlantic County. Family members and caregivers are always welcome to visit the center and their loved ones.
Door to Door Transportation A typical day at Atlantic Adult Day begins when one of our professional drivers arrives at your home to pick you up. Atlantic currently operates three comfortable, clean buses and a minivan to transport our members. At the end of a busy day, your driver will take you back to your home.
Hot, Nutritious Meals and Snacks A well-balanced breakfast, lunch and snacks.
Medical and Nursing Services Our nurse and assistants are always available to help with any medications, medical concerns, vital sign and sugar checks. Our consultants include a Dietician, a Medical Director, a Pharmacist and Physical Therapist. Once a month a podiatrist visits the Center to provide needed foot care. Our Social Worker is there to help with funding needs, outside referrals and private discussions. Group sessions are held to teach members about healthful methods and practices.
Social Services Linkage to community resources, psychosocial assessments, groups for depression, anger management, stress/relaxation techniques, counseling and support for members.
Hairdresser & Manicurist Are one of the many services offered.
Computer Class We have computers classes.
Games and Group Activities You will find yourself having fun playing trivia games, shuffleboard, doing arts and crafts. Also available are two pool tables and a media room.
Field Trips & Parties Trips to local malls and craft stores are common. Depending upon the season, you may also visit local parks, zoos and movies. Monthly birthday parties and holidays are celebrated with special entertainment and meals.
Music Lip syncing and dancing.
Movies Are also available
Library You can use the library to sit and read or those who wish a bit of quiet reflection, several areas are set aside with comfortable chairs and couches.
Exercise You may participate in an exercise class, yoga, or armchair aerobics. Our exercise room contains two exercise bicycles, treadmill and free weights to help maintain your physical health.
Educational and Dance Classes Literacy and Spanish classes are available.
100% Covered by Medicaid
Private Pay also Accepted (Call 1-609-383-3313 for Rates)
Business ID: 1100660774 | Universal ID: c78c7ba3-ef5f-530d-8eef-217a73efa1b3