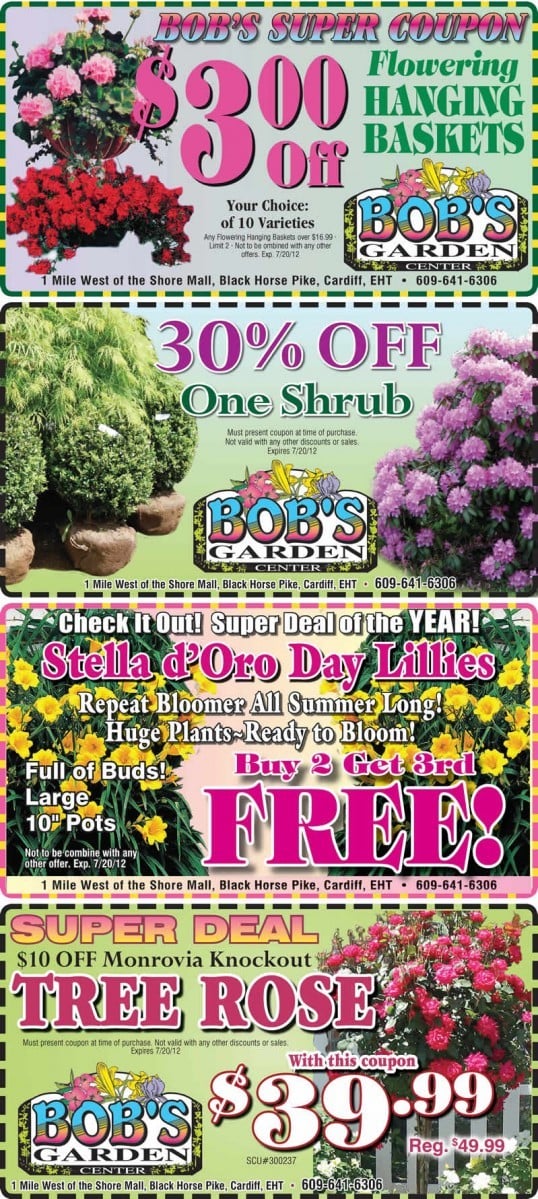 Where everyone's lawn and garden should begin, Bob's is so much more than garden store.
Click here to view to view the latest specials!
Bob's Garden Center is a family owned company that has been in business for over 40 years. We began as a roadside produce stand and have evolved into a full service garden center. We specialize in home grown annuals and perennials and pride ourselves on quality product and excellent customer service.
Our knowledgeable and experienced professionals on staff can help you achieve that perfect indoor or outdoor area. We offer the areas largest selection of plants as well as an assortment of quality goods, gardening supplies, and décor that you won't find at any large chain store.
We are a proud sponsor of The Philadelphia Flower show bus trip benefiting Childrens Hospital of Philadelphia.
Business ID: 1100568808 | Universal ID: e8772732-a15d-5d58-b75d-9456b71b36b8