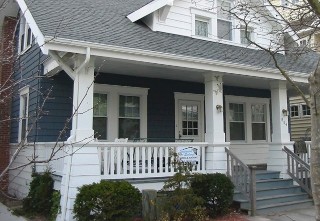 Improve your Home or Business with our Gutter Installation, Power Washing and Maintenence Services! Let us take the pressure out of Spring Cleaning and call Dan now for a free in home estimate!!
Receive exceptional gutter installation and maintenence services from our staff serving Atlantic City, Cape May, Cherry Hill, and Egg Harbor Township, New Jersey. Gutter Giants, llc is proud to offer gutter maintenance, repair, and installation services, working with gutter guards and seamless gutters. By choosing our services, you can increase your property value. Contact us at (888) 506-2382 for more information about our residential and commercial gutter installation services. And, don't forget to check out our money-saving coupon!
Gutter Services Includes: Gutter Installation • Gutter Maintenance • Gutter Protection Systems • Gutter Cleaning, Power Washing, Roof Cleaning, Fascia and Soffits.
Gutter Services for You Whether you need gutter installation services or are interested in gutter repair services, the staff at Gutter Giants, llc is here for you. We always work hard for you and never force you to buy any additional products that you do not need. We're hear to listen to what you have to say. Call today and start using our knowledge and experience to your advantage.
Homeowners Homeowner makes up a large percentage of our business. Knowing this we have to work hard to achieve success in this competitive industry.
We offer to you the highest quality

Exceptional craftsmanship

The most well trained and knowledgeable employees

A positive attitude

Superior clean up

Excellent customer service
All this for the best price in the industry. It's our goal to make sure your confident in our ability to perform the work in a professional manor, and respect you and your home. We work with you to help solve any issues your having with your gutter system and help protect them from any future problems. Call today for a free estimate, and give the Gutter Giants, llc the opportunity to help you.
We are fully Licensed and Insured. NJ Lic. #13VH06160100
Contractors Whether you own a roofing, siding or construction company at some point in time your going to need to provide gutters and downspouts to your customers. Our dedication to quality and customer service is un-matched in the industry. Every job will be done right and of the highest quality at the lowest price possible. It's this commitment to excellence that makes us stand above the rest. We will always treat you and your customers as part of our family, this is our promise to you. We strive to help you stand out.
So Call today and giveGutter Giants, llc the opportunity to service you and your customers.
Safety Safety is one of our main priorities. We use ladder mites and stabilizer on our equipment to prevent them from slipping. We use roof jacks and safety harnesses when needed to ensure the safety of our workers. We are fully insured to protect you and your property from unfortunate accidents.
Our Services include:
Gutter Guard Installations

Gutter and Downspout Repairs

Fascia and Soffit Capping

Power Washing, Black Streaks from front of Gutters Remove

Installing 5" and 6" K-Style Gutters (Aluminum or Copper)

6" 1/2 Round Victorian Style Gutters (Aluminum or Copper)

7-Point Check of All Your Gutters and Downspouts with a Limited 1-Year Guarantee
Call us in Egg Harbor Township, New Jersey, at (888) 506-2382 to request our 7-point gutter maintenance check services.
Business ID: 4000003153 | Universal ID: b8a15496-ccf8-5947-9a81-887d20bfcfeb