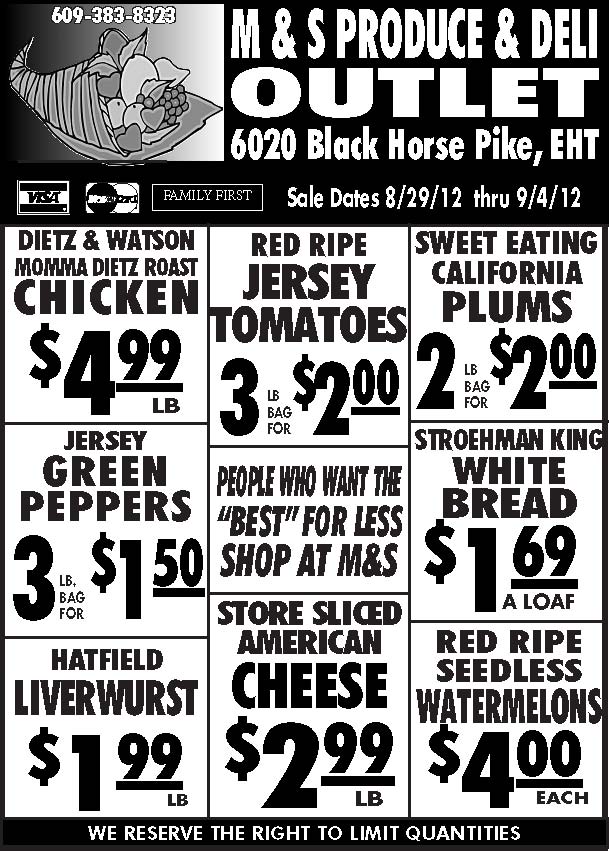 M & S Produce and Deli has been family owned sinced 1991. We are you one-stop shop for all your fresh produce and deli needs. You'll be amazed by the selection of fresh fruits and vegetables. Not only do we specialize in produce, but carry a full deli line of premium meats and cheeses such as Hatifield, Dietz & Watson and Boars's Head. And we don't stop there! M&S also stocks a full dairy section featuring Leigh Valley brand milks, and many seasonal items such as plants, mulch, soils, and lawn/plant care.
M&S Produce has so much to offer. We go above your traditional produce store, carrying items such as cleaning supplies, pet supplies, sterno and aluminum trays , bread cookies, Cento products, Goya spices, and paper and foam products.
Spring is here! Don't forget to check out our garden center.
click below to connect to facebook
Business ID: 1100193867 | Universal ID: 04e04a7d-968e-51ce-8188-bd6aeb381e66