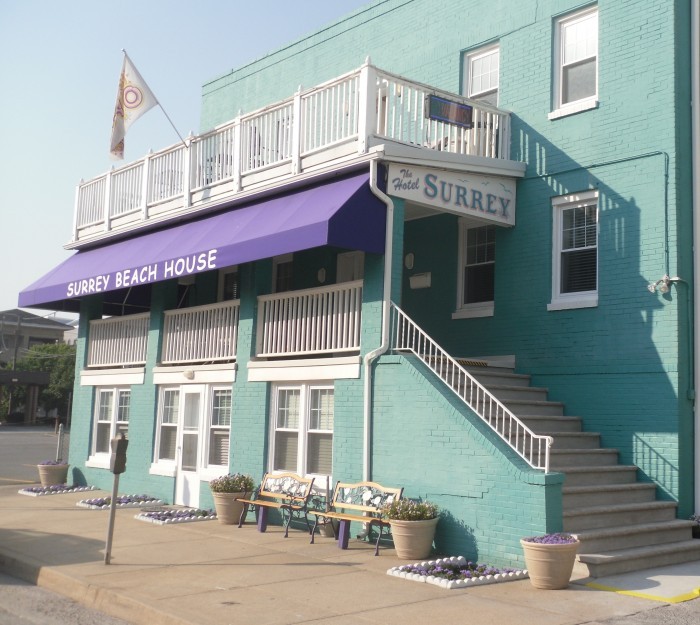 A mere block from the charming beaches of the New Jersey Shore and steps away from the well admired Atlantic City, you'll discover our secret charm, Surrey Beach House, embellished in calm shades of teal blue. Located in Ventnor City, a unique town with a 'Victorian' feel, Surrey Beach House is a quaint motel right off the beach. Voted the 'Best Shore Motel' by the Philadelphia Daily News Surrey Beach House offers comfortable accommodations that possess European hospitality within the pleasures of the New Jersey shore. You'll feel right at home when you stay with us and fall in love with our treasured retreat on the shore!
Explore the neighboring towns for fun things to do, but don't forget to ask our onsite Innkeeper, Kevin, for special recommendations.
We look forward to your stay and hope that you take full advantage of Surrey Beach House's prime location right near all the entertainment (We are 1.5 miles from Atlantic City!)
"Surrey Beach house is on the beach block in a cool laid back town called Ventnor City. We love it because you cannot beat the location, the cleanliness of the rooms/building, and the hospitality (Kevin, the Innkeeper is a real genuine guy). There is a shaded porch and a balcony overlooking the ocean and the best part is you are right on the beach. This place is perfect for couples and families looking for a vacation that is home away from home."
–Stanley G., 2011
Business ID: 1100196948 | Universal ID: a177a498-cd2c-5457-a078-8125b1abd37f