Living Team
Jacklyn McQuarrie
Editorial Clerk
Experience: I interned with a small magazine in Wildwood before starting at The Press in 2013. I currently handle our Hometown and At The Shore calendar of events submissions and enjoy interacting with the local community.
Fun Facts: I enjoy getting to write an occasional piece for our paper and also write about life events and various musings in my spare time. Besides writing, my passions include my church, family, reading, sports, and even picking up painting occasionally.
Contact: 609-272-7415
jmcquarrie@pressofac.com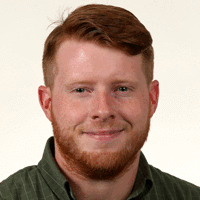 Maxwell Reil
Staff writer
Experience: I've written for multiple publications including Levittown Now, Passyunk Post, Philadelphia Neighborhoods,Temple News and JUMP Magazine. I've covered arts, entertainment, business, music, sports and local government. Experienced in videography.
Fun Facts: Lover of all news, comics and books about small towns. Recovering television addict. Amateur musician. Basketball is life. Jeremy Piven and I have had our disagreements on Twitter.
Contact: 609-272-7258 @https://www.twitter.com/acpressmaxreil on Twitter
mreil@pressofac.com