Brittany Lincicome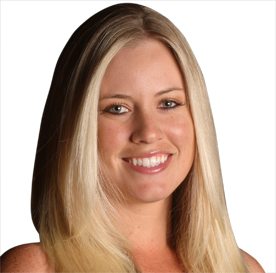 Name: Brittany Lincicome
Born: United States
Year to Date:
Victories—0; Top 10s—3; Earnings—$189,410.00
Career:
Victories—5; Top 10s—29; Earnings—$4,621,410.50
Rolex Ranking: 12
Bio:
Brittany Lincicome started playing golf at the age of nine. Lincicome's amateur career began with a tournament win at the age of 9. She had a winning percentage of 60 and participated in more than 100 amateur events. Lincicome was apart of the American Junior Golf Association (AJGA) circuit and won three events. Lincicome turned professional in December, 2004. Lincicome became a Rolex First-Time Winner in 2006 after winning six consecutive matches as the 39th seed. She recorded her fourth and fifth LPGA victories in 2011 at the CN Canadian Women's Open and the ShopRite LPGA Classic. Lincicome had four Top 10 finishes in 2011.
Comments