Published: Tuesday, August 03, 2010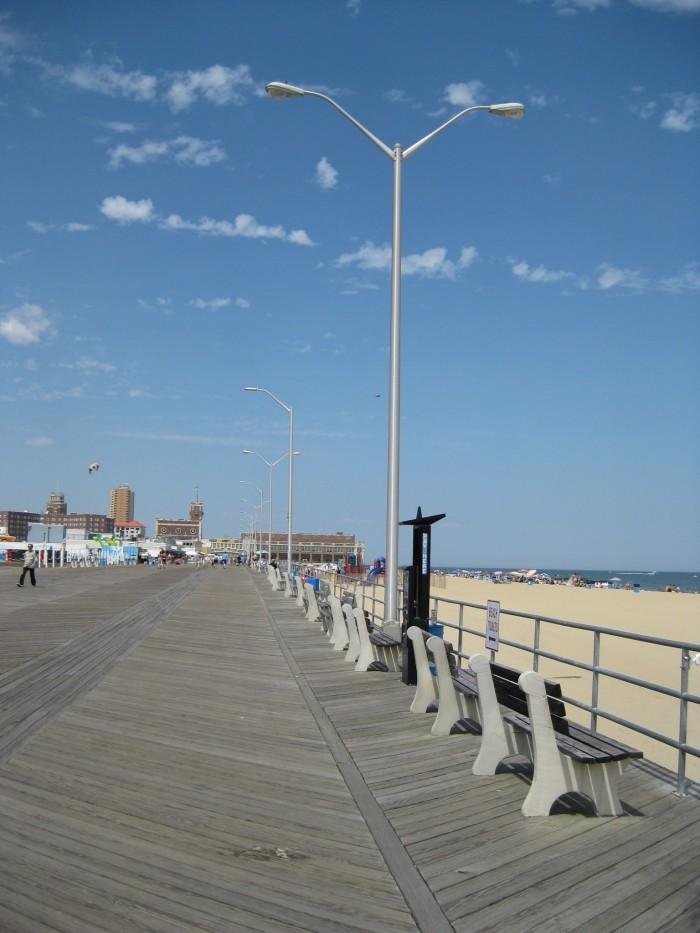 Asbury Park
It's known for its association with Bruce Springsteen and Southside Johnny, but during the summer, Asbury Park is also a good place to go to the beach.
A popular seaside resort in the early 20th century, Asbury Park saw economic decline through the later half of the century. However, in recent years, new businesses and attractions along the boardwalk and main street have been breathing life back into the town.
 Walk Asbury's wide Boardwalk, or rent a bicycle or cart. At the Boardwalk's north end, check out the beautifully restored Grand Arcade at Convention Hall featuring shops, a clam bar, and an Irish pub.
 Putt around a few golf balls at the mini-golf course at 1st Avenue on the Boardwalk.
 Had enough of the waves? Asbury Splash Park, a new water park on the Boardwalk is a refreshing spot for play and relaxation. Day passes cost $9 for children and $5 for adults. The best bargain is the family fun pack, which for $60 includes four beach badges, four waterpark passes, four mini golf admissions, a daily parking pass, and discounts on boardwalk food.
 Coolers, food, and non-alcoholic beverages are permitted on the beach. If you don't want to pack a lunch, there are plenty of eateries on the boards to grab a bite.
 A large, metered parking lot is located right across from the Boardwalk on Ocean Avenue.
 Restrooms are located on the Boardwalk at Ocean and First avenues. Showers are available at 1st, 2nd, 3rd, 5th, and 7th avenues.
 Daily badges are $5, weekdays or weekends. Season badges cost $65 for adults or $15 for seniors 62 and older or teenagers ages 13 to 17. Children 12 and younger are free.
 For more information, call 732-775-0900.