Published: Wednesday, April 28, 2010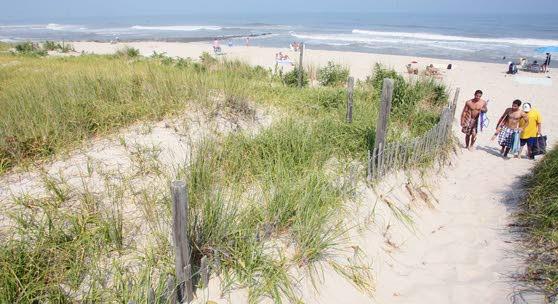 Harvey Cedars
Locals and visitors to Harvey Cedars can hardly wait for the opening of newly replenished beaches this summer. Harvey Cedars' typical, popular activities such as swimming, surfing and fishing will resume in June when heavy equipment clears off the beach and the sand is exposed for the first time.
During the summer, parking can be tricky and tight, but is available on most side streets. Handicapped parking areas are available near the beach ramps on Mercer Avenue and 80th Street. There is free municipal parking at Sunset Park and abutting the public works yard between Salem and Passaic Avenues. This parking area is just a short walk across Long Beach Boulevard to the beach.
For daytrippers and those who want to clean off before returning to their beach house, there are public showers and restroom facilities at Sunset Park on West Salem Avenue.
The small borough, which you could miss if you blink while passing through, has one traffic light and moves at a slow pace. It's a tight-knit community where the same renters and homeowners seem to return to each summer. The lack of commercialization has continued to be a draw for visitors commuting from Philadelphia, northern New Jersey and New York.
With a handful of restaurants, an ice cream parlor and just one bar, Harvey Cedars may be the most laid-back place on LBI. It's the perfect place for the family who wants to take a ride to the bustling action in Beach Haven, but return for a quiet evening nestled among cedar trees and sugar sand beaches.