Published: Sunday, October 31, 2010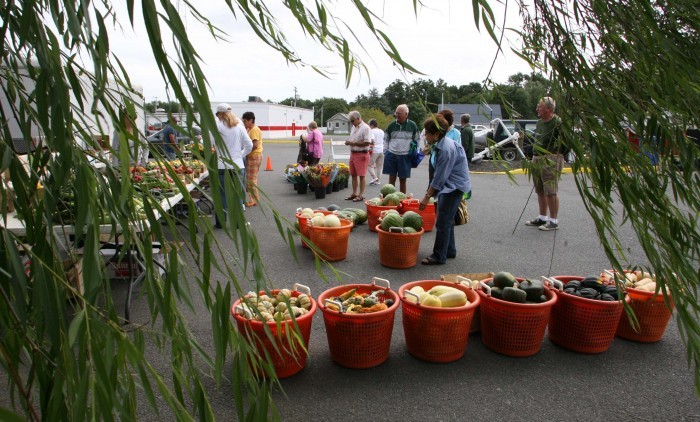 Area farmer's markets are fillled with locally grown produce.
Head to a farmer's market to enjoy fall's bounty
Fall offers plenty of opportunities to get outside - even if it's just to grocery shop. Farm markets provide fresh produce, breads, candies and other local products. But most local and regional markets pack up shop as the weather cools, so get to one while you can.
Check out these local markets:
Waretown Farmers' Market, Indian Plaza Shopping Mall, Route 9, noon to 5 p.m. Tuesdays until Oct. 26. For more information, call 609-693-5407 or visit
Ocean City Farmers' Market, Ninth and Asbury avenues, 8 a.m. to 1 p.m. Saturdays until Oct. 30. Call 609-398-4662 for more information.
Or travel a little further north to a markets:
St. Paul's Farmers Market, Routes 9 and 166, Beachwood. 1 to 7 p.m. Tuesdays to Oct. 26. Call 732-633-4803 for more information.
Toms River Farmers' Market, Huddy Park on Water Street, 11 a.m. to 5 p.m. Wednesdays until Oct. 27. Go to
or call 732-946-2711 for more information.
Red Bank Farmers' Market, Bridge Avenue and West Front Street, 9 a.m. to 2 p.m. until Nov. 7. Go to
www.thegalleriaredbank.com/pages/events/events-farm.html
or call 732-530-7300.