Published: Thursday, August 19, 2010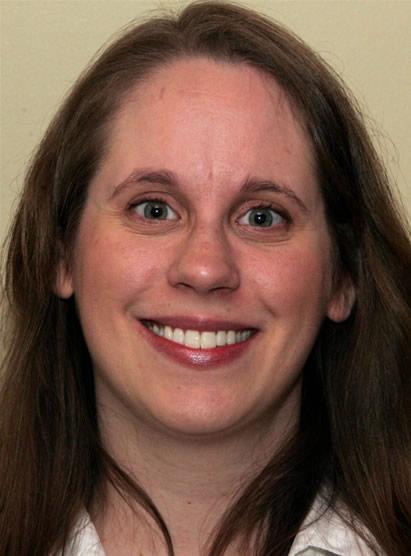 Appreciating - and missing - a mom
Now that Mother's Day was almost 4 months ago, and the next official day of celebration for mom is 8 months away, have you forgotten this Hallmark holiday?
Is that what Mother's Day is, just a token holiday to thank mom once a year for her tireless efforts to raise and care for her kids? Did you or someone you know run to Target the day before or the morning of this annual occasion to grab one of the last remaining picked-over cards and the nearest knick-knack (fill in with appropriate last minute gift such as candle, perfume, mug, Swifter wet jet mop) to give mom?
I will admit that there have been a few occasions that I have been guilty as charged, but for the most part, I usually put a lot of thought into what I could do to make my mom feel important on her special day. Why am I writing about Mother's Day in August? There are two reasons. The first being that my mother's birthday is tomorrow, and I wish that I could do more to celebrate than simply planting a flower at her gravesite. The second reason is because now that I am experiencing motherhood firsthand, I realize all that my mother did for me, all that she sacrificed. I cannot help but think that mothers (and fathers) should be celebrated, or at least thanked, more than one time a year, and not only when they fork over gas money, movie money or the keys to their old car.
My mother was diagnosed with Lymphoma and endured many ups and downs in her 16-year battle with cancer. She did not fight her battle alone however, as my father and us kids experienced a roller coaster of emotions each and every time there was a peak or valley in her health. My mother first got sick when I was young, so I essentially grew up knowing that my mother could one day -any day - be taken from me. It was all so scary and unfair, but this terrible disease brought us closer together as a family, and allowed me the gift of not taking my mother for granted and being thankful for every day I had with her. Of course, until I began to live everyday living for another little person, I could not truly appreciate the million ways in which my mother gave of herself so I could flourish.
Getting married, buying my first house and having a baby - the major milestones in life - were joyful but at times sad because I had to experience them without my mom by my side. Many a time I thought what I wouldn't give to hear one of mom's pep talks, or wonder what course of action she would advise me to follow when I was stuck at a crossroad. Sure there were times when I rolled my eyes at some of my mom's suggestions, but I found the majority of time, that smart lady gave some good advice. My mom knew me inside and out, and knew what choices I would be comfortable, or uncomfortable, with. Ultimately, she would walk me through the various options and outcomes, and would enable me to make my own decisions.
When I am get tripped up in life and wonder what would my mommy do, I turn to my friends and family and ask what they would do. Armed with a sense of what my mother would suggest, and the real-time advice of my support system, I usually craft my own decision, one that suits my situation at that moment. Even though my mom is not physically with me, she still is very influential in my life.
Sometimes, only a mommy hug will do. But for all the other times, I have found that I have a strong network of family, friends and in-laws that provide the support I need to get through life's big, and little events. I have shed a tear, shared a laugh, and confided in each one of them at some point during my journey as a wife, homeowner and mother.
If I have never thanked them before, I would like to do that now.
To my friends and family - thank you all for the guidance, the shoulder to cry on, and the lift of support we all need every now and again. For every one of you that have provided me with a little bit of yourself to help see me along, I thank your momma too. She raised you right.