Published: Monday, November 01, 2010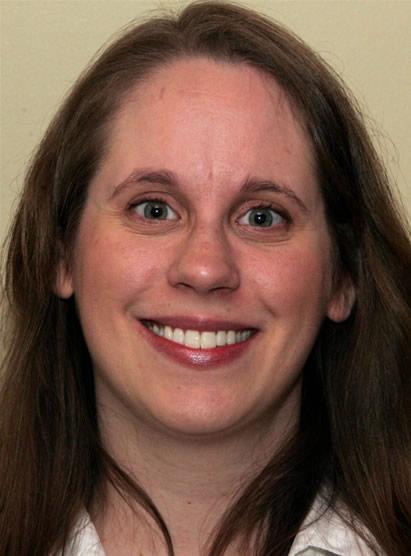 This Halloween was a treat for daughter and mother
Halloween has always been one of my favorite holidays. It's not only the love of candy that draws me in, but how fun is it to pretend to be someone - or something else - for just one day. When the color of the leaves start turning vibrant colors and there is a crispness to the air, there is nothing better than traipsing around the neighborhood panhandling for free candy. In addition to the silliness that Halloween brings, it also seems to stir up some very serious conversations in regards to trick-or-treating. Every year, the same conversation can be heard during this season: how old is too old to go trick-or-treating? One one side of the debate are the free-for-all candy givers - no costume, who cares? On the other side, are those very serious treaters who insist no costume, no candy.
What I do not hear very often is the topic of how young is too young to use your cuteness for candy? Last year, my daughter was a tender three months of age when we dressed her up in a pea pod costume and proudly showed her off to the neighbors. My husband and I each took turns holding our little sweet pea, while the other snapped pictures while neighbors put treats in her pail. My daughter will not remember her first Halloween, but we have the pictures to prove her panhandling. Of course, we couldn't possibly let the delectable sweets go to waste, so Mommy and Daddy enjoyed the fruits of Isabella's labor.
This year marked Isabella's second Halloween, and one in which she will likely still not remember, but unmistakably enjoyed. Her costume du jour, or rather Mommy's costume of choice, was a beautiful pink and blue fairy princess tutu with matching wings. The first trick-or-treat for this year took place at my daughter's daycare. What I imagined the Halloween parade to be, and what it actually was were two entirely different scenarios. I was excited with anticipation to see my daughter happily travel to each classroom with her treat bag. Instead, I witnessed about nine crying toddlers-all unhappy and hungry. It was certainly an experience accompanied with a small side of headache. Isabella's next holiday escapade was a much more enjoyable experience for her. Our family went to Birch Grove Park's safe trick-or-treating, where she willingly offered her treat bag to candy givers. My daughter had no idea why she was handing her bag to strangers, but for my husband's and my enjoyment, she just went along with it. For Isabella, her fun time came when we let her wander in the park to capture some photos of our princess in the forest. The child was armed with an entire bag of candy, but she was more interested in playing with the dried up leaves. I am sure once she gets a taste of candy her priorities will change in a year or two. Isabella's third and final outing was trick-or-treating on the big night, October 31. By this third trip, she was well accustomed to grabbing the candy, putting it in her loot pail and dragging it to the next house. In fact, when my husband and I would chat with the neighbors for too long, Isabella would start moving in the direction of the next house. She didn't want to waste anytime making her way to the next house. She certainly is her mother's daughter.
There were many kind treat providers who apologetically announced they didn't have snacks age-appropriate for my little one. My husband quickly threw me under the bus by announcing "That's OK, Mommy will eat it." With our little adventures, I did not expect to collect a five pound bag of candy to rot my daughter's teeth before the age of two. The true joy came from seeing my daughter enjoy the decorative displays, the rogues of disguised children, and the wonder of it all. Luckily for this chocolate-loving Mommy, the neighbors did not age-discriminate against give treats to a 15-month old.