Published: Thursday, April 15, 2010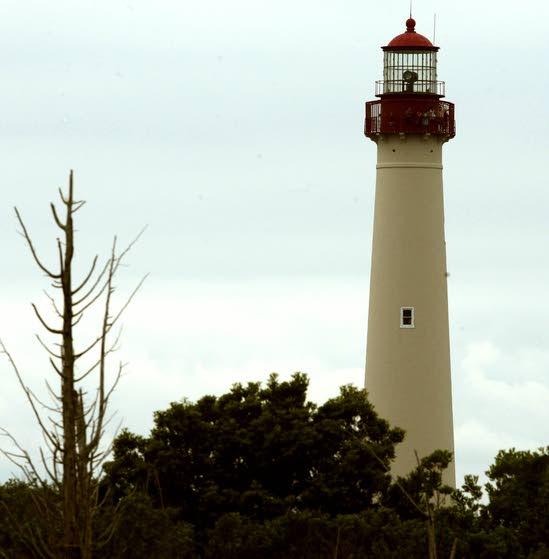 The Cape May Point Lighthouse.
Cape May Point Lighthouse
BACKGROUND: First lighted in 1859, the Cape May Point Lighthouse is 157 feet tall. The structure is located in Cape May Point State Park on Lincoln Avenue in Cape May Point.
Not everyone may be up to the climb to the top of the lighthouse on the cast-iron spiral staircase. There are other ways to experience the lighthouse, including a nighttime trolley tour from Cape May to the light.
INSIDER INFO: The lighthouse is the third built in Cape May. The first two lighthouse locations are now under water due to erosion. The lighthouse was darkened for four years during World War II due to the presence of enemy submarine, but continues to shine to this day.
WHERE: The lighthouse is located along Lighthouse Avenue in Cape May Point. http://maps.google.com/maps?hl=en&ie=UTF8&q=CAPE+MAY+POINT+LIGHTHOUSE,+NJ&fb=1&gl=us&hq=CAPE+MAY+POINT+LIGHTHOUSE,&hnear=NJ&view=map&cid=11056467073969777293&iwloc=A&ved=0CBkQpQY&sa=X&ei=2qnkS-d8i-DNBKK0_ZwL" target="_blank">CLICK HERE FOR DIRECTIONS.
HOURS AND COST: Self-guided tours of the lighthouse are $7 adults, $3 children 12 and younger. Summer hours are 9 a.m. to 8 p.m. Call (609) 884-5404 for information
ON THE WEB: http://www.state.nj.us/dep/parksandforests/parks/capemay.html