Published: Thursday, April 22, 2010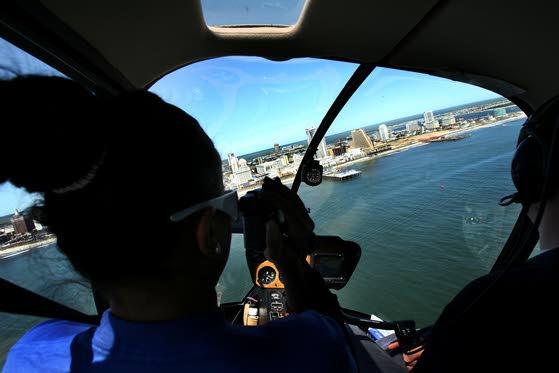 Take a helicopter tour around Atlantic City Island from the Steel Pier.
Helicopter tours of Atlantic City
BACKGROUND: Here's a trip the family will remember. Steel Pier, located at the Boardwalk and Pennsylvania Avenue, offers helicopter tours of the city and beach every weekend, weather permitting. The helicopter rides are a fantastic way to see the city in a whole new light.
INSIDER INFO: Might want to skip wearing dangling jewelry on this trip - and hang onto your cameras and cell phones.
WHERE: The pier is located at 1000 Boardwalk in Atlantic City. http://maps.google.com/maps?hl=en&ie=UTF8&q=%22steel+pier%22%2B%22nj&fb=1&gl=us&hq=%22steel+pier&hnear=%22%2B%22nj&cid=0,0,6350702435765894223&ei=JenhS5e1F5SC8wSLoJzwAg&ved=0CAoQnwIwAA&ll=39.359404,-74.419456&spn=0.007648,0.011673&z=16&iwloc=A" target="_blank">CLICK HERE FOR DIRECTIONS.
HOURS AND COST: Hours vary by day. The Shoreline Tour, which lasts about three to four minutes, costs $39 per person plus a $5 fuel fee. The City Tour, which lasts about eight minutes, is $59 per person plus a $5 fuel fee. Call Steel Pier at 609-345-4893 to make reservations or to get more information.
ON THE WEB: http://www.steelpier.com/">http://www.steelpier.com/