Published: Wednesday, October 27, 2010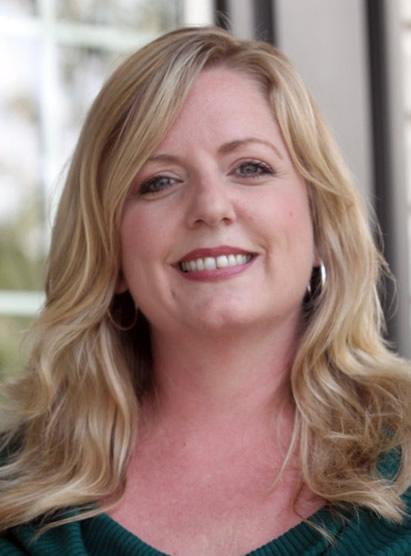 A birthday letter to the little girl she loves
Dear Daughter,
It was fourteen years ago today that you were born. Forgive the cliché, but it really does seem like yesterday. I was warned by many: Childhood is fleeting - the years race by. But since the preceding years seemed stagnant waiting for you, I couldn't imagine it.
It took two agonizingly long years (and two miscarriages) before God answered my prayers with you. I don't think you realize that I longed for that moment in the way the hungry yearns for food, or the thirsty pines for water.
So many tears were shed. So fearful I was that the day would never come that you, a healthy beautiful baby girl, would be placed in my waiting arms. Before that day, 14 years ago, I simply wondered if it were meant to be. Surprisingly, when the day finally came, there were no tears; just joy and amazement.
I recall now, with slight amusement, that your dad became so pessimistic, even when a doctor ordered us to the hospital three weeks early, he still didn't believe you would be sent to us. The nurse laughed when he scoffed at the notion that we were there to have a baby. His doubt continued as two nights and two World Series' games passed waiting for you. But, after a painful yet worthwhile 49 hours, you were born. An extraordinary moment in time.
The prominent memory for me was how warm and heavy (despite a mere 6 pounds, 13 ounces) you felt when the doctor placed you on my stomach immediately following your birth. I will remember that moment until I die. The sheer wonder of having been part of creating a person - a magnificent, perfect, heavy, and warm person was amazing and overwhelming.
You were an awesome baby. You were sleeping through the night very early on and reached all of the exciting milestones on schedule, or sooner. But more importantly, you brought such joy to your daddy and me.
It's funny how a little squishy baby could do so much to entertain two adults who previously had to shell out cash for concerts, football games, and cover charges for amusement. Every little coo and laugh brought such delight that we couldn't wait for more. Your first words and first steps were more impressive than any reality show-idol.
The countless memories of the last 14 years could fill a thousand football fields. One of my favorite memories is when your daddy put you in one of those carriers where you were attached to him at the chest and he danced with you to a hip Professor Longhair song. (Be warned, I have it on video.) Another is the time that you laughed and squealed with glee as you watched your dog leaping in the air as she barked at the helium balloon that was tied to her collar. And nothing warmed my heart more than the smiles you gave me when I sang to you your favorite Winnie-The-Pooh songs.
As a toddler, you loved to laugh and play and have fun. You were sweet and polite - a pure delight.
When your little brother was born, you showed no signs of jealousy. You showered him with love, hugs, and kisses, and you tried to carry him around like your own special doll. And when the cameras were rolling, you hammed it up and taught your little brother to smile and say "cheese."
Forever trying hard at everything, from cartwheels to reciting the names of all of the Presidents, you have always impressed with your will and your way. In your fourteen years, you continue to amaze your parents and make us so proud.
I want nothing but the best for you in life. I want you to recognize the importance of setting goals and working hard to achieve them. Life is not always easy, but the challenges you face will mold you. It is how you respond to those challenges that will ultimately define you.
Happiness, success, and fulfillment in life will be yours. Be smart, make the right choices, and remember the importance of integrity, safety, compassion, and love. And most importantly, remember that no matter how many people come in and out of your life, I (and the rest of your family) will always be there for you, with never-ending, unconditional love and support. I love you more than words can say...
...Forever and Always,
Mom