Hammonton 1949 / They were champions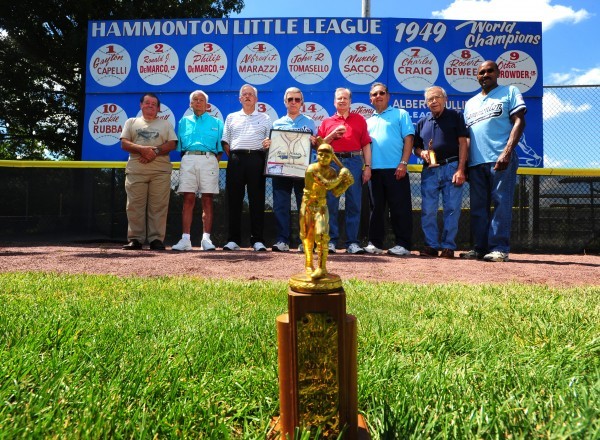 93491
The remaining eight 1949 Hammonton All Stars baseball players: Sidney Norcross, of Winslow Township, left, John Tomasello, of Folsom, Robert DeWees, of Egg Harbor City, Al Marazzi, of Collegeville, Pa., Ron DeMarco, of Egg Harbor Township, Nuncie Sacco, of Linwood, Gayton Capelli, of Mullica Township, and Otha Crowder, of Gloucester Township, pose July 8 with their trophy at Albert Mulliner field in Hammonton. They won the 1949 Little League World Series in Williamsport, Pa.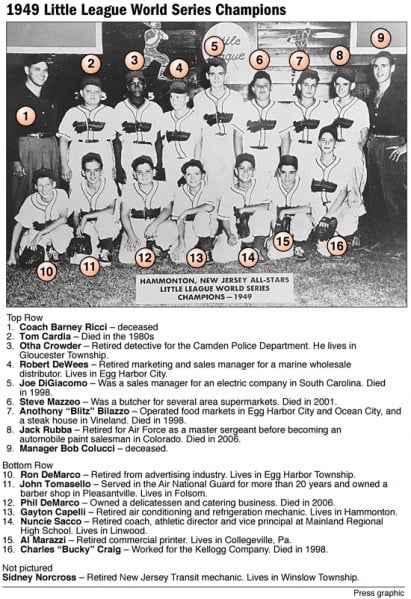 Hammonton Little League champs graphic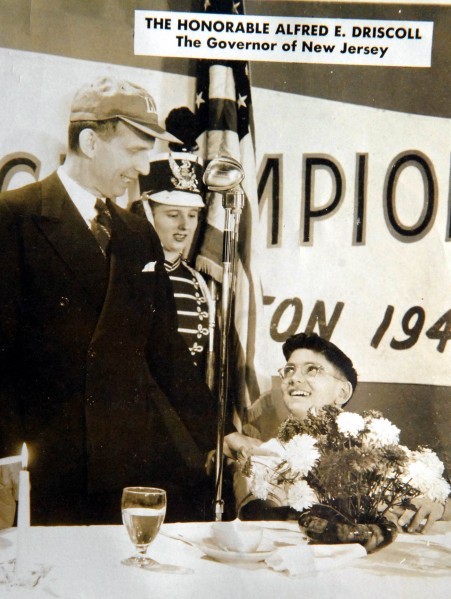 1949 champ
Nuncie Sacco, who was 11 at the time, beams up at then-New Jersey Gov. Alfred E. Driscoll. Sacco was flown to New York City to meet Driscoll and visit a star-studded nightclub. 'I don't know why I had to do all of that,' the former second baseman says.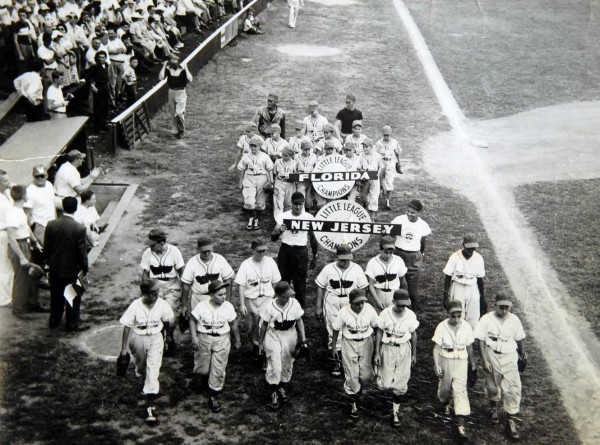 1949 champ
The 1949 Little League World Series champions strut their stuff. Looking back, Nuncie Sacco jokes, 'The only time it feels like it's been 60 years is when I walk up the stairs.'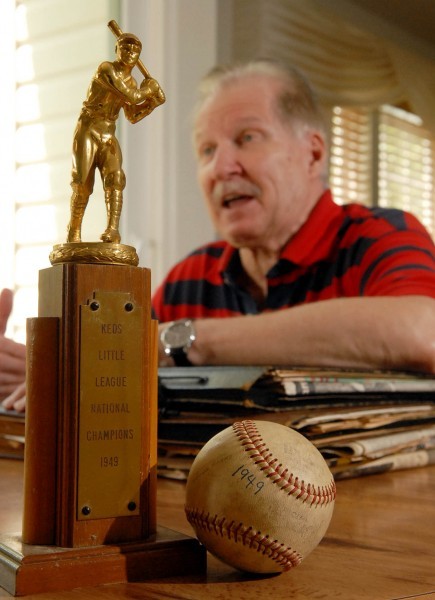 1949 champs
'I don't think any of us knew what we had done until we got back into town. There were so many people on the streets that it looked like the 16th of July,' says Ron DeMarco, 72, comparing the welcoming crowd with the crowd at Hammonton's annual Mount Carmel festival.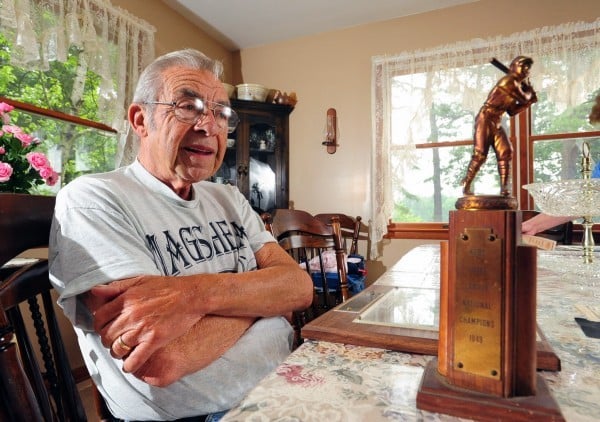 1949
Gayton Capelli, 73, of Hammonton, was the catcher. He remembers the ice cream the most. The team was sponsored by a drug store that gave them free ice cream every time they won. 'We won a lot,' he says.