In the Schools: Cape May Tech students learning green engineering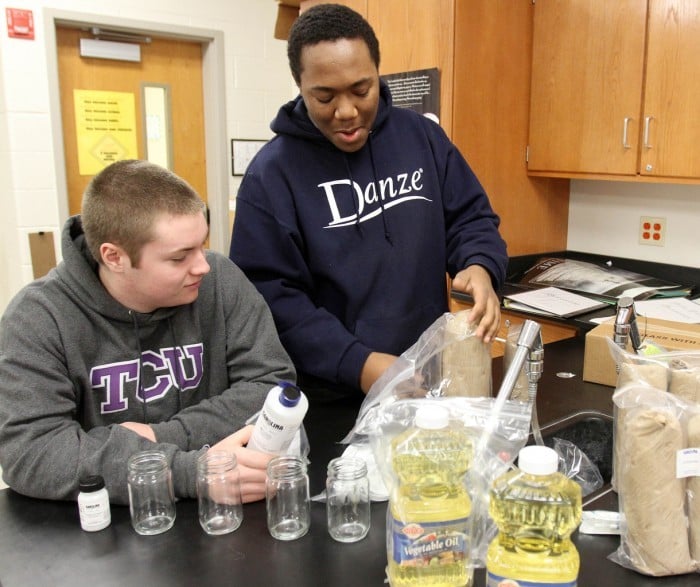 Eco
Cape May Technical High School students Jeremy Patterson, 18, of Erma, left and John Pettus, 17 of Ocean City, work Friday on creating bio-fuel from corn oil and alcohol. The pair hope to eventually use the the spent oil from the school's kitchen to power a mini bus that is used for environmental classes at the school.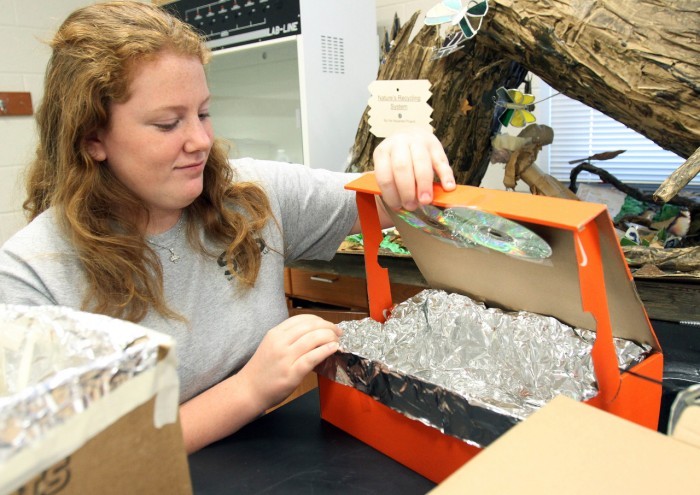 Eco
Molly Cunningham, 17, of Wildwood, created a solar over from recycled materials for her environmental literacy class. Cape May Technical School's environmental education programs include classes on environmental engineering, environmental literacy and class teaching energy saving HVAC systems.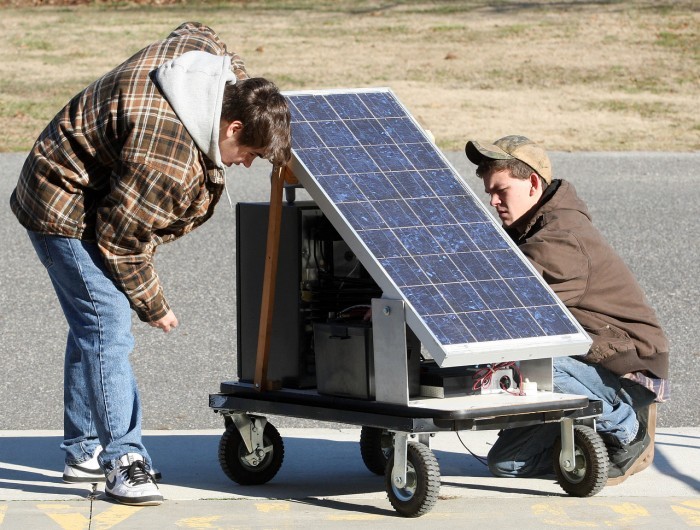 eco
Elijah Gandy, 17, of Corbin City, right and Donny Long 18, of Wildwood Crest, work on a solar powered tailgating device for their environmental engineering class at Cape May Technical High School last Friday.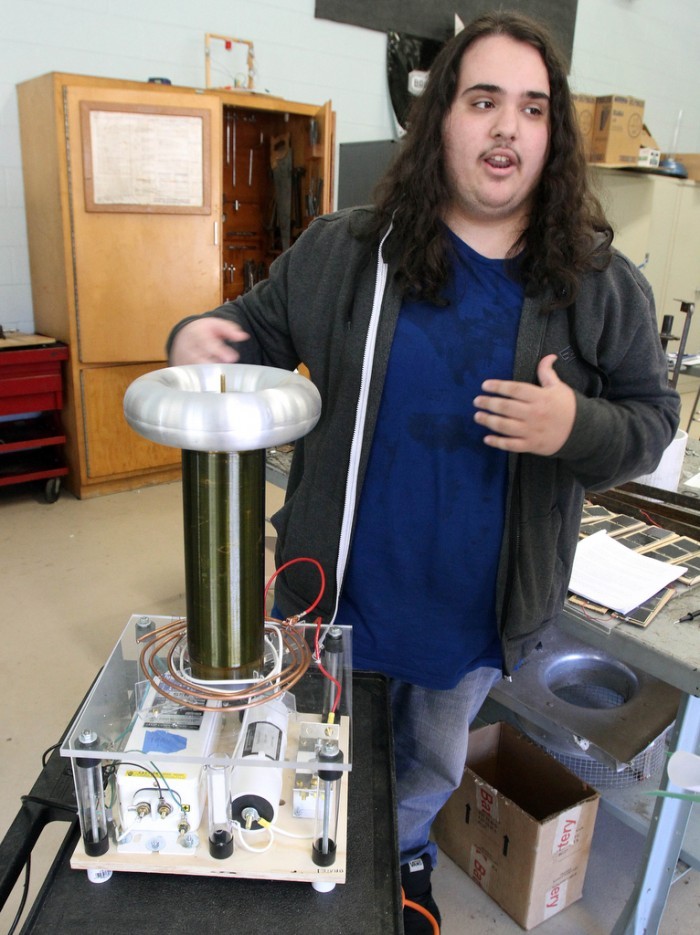 Eco
Cape May Technical High School Senior Anthony Capuano 17, of Dennis Twp, hopes to use the Tesla coil he built in an environmental engineering class, to power a small go-kart.