Two teen girls killed by alleged drunken driver on Bayshore Road in Middle Township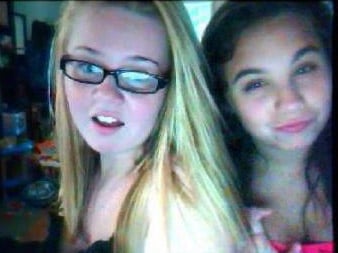 Middle Township Accidents
Two teenage girls, Middle Township residents Nioami Lazicki, 15, at left, and her cousin, Ashley Dauber, 13, were killed late Tuesday, after being struck by an alleged drunken driver on Bayshore Road in Middle Township.
Middle Township Accidents
Joshua Malmgren, 30, of the Villas section of Lower Township, was arrested at the scene of the crash that killed two Middle Township girls. Malmgren was charged with two counts of vehicular homicide, driving while intoxicated, reckless driving, failure to maintain lane and consuming alcohol while operating a motor vehicle.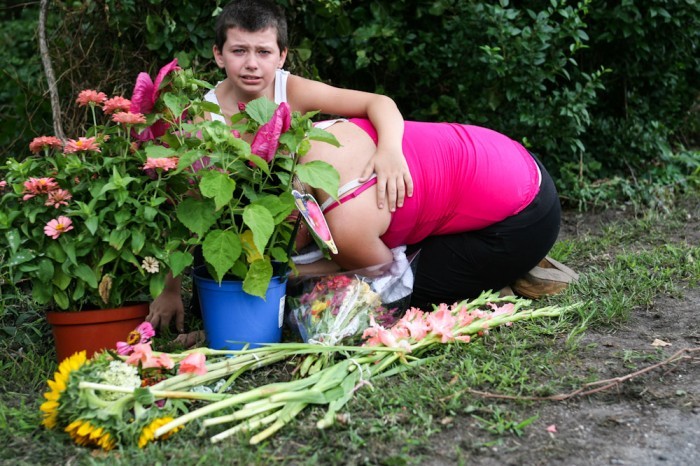 Middle Township Accidents
Family members bring flowers and mourn at the accident scene on Bay Shore Dr. near Route 47 in Middle Township, on Wednesday, Aug. 1, 2012, where two girls were fatally struck by a car the night before. (Press of Atlantic City/Andrew Renneisen)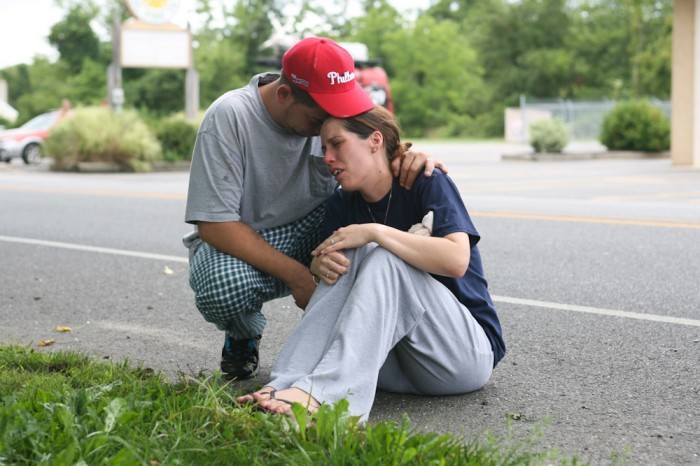 Middle Township Accidents
Family members bring flowers and mourn at the accident scene on Bay Shore Dr. near Route 47 in Middle Township, on Wednesday, Aug. 1, 2012, where two girls were fatally struck by a car the night before. (Press of Atlantic City/Andrew Renneisen)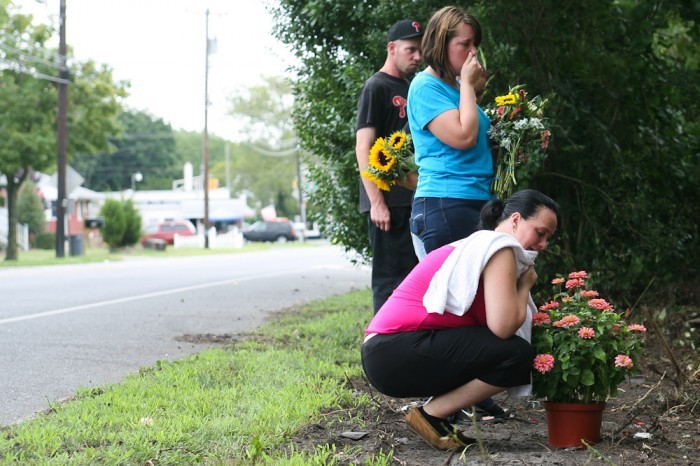 Middle Township Accidents
Family members bring flowers and mourn at the accident scene on Bay Shore Dr. near route 47 in Middle Township, on Wednesday, Aug. 1, 2012, where two girls were fatally struck by a car the night before. (Press of Atlantic City/Andrew Renneisen)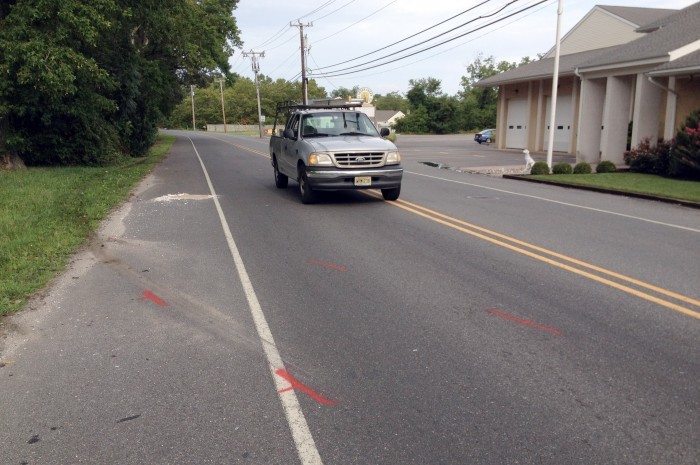 fatal accident
The site of Tuesday night's crash is on Bay Shore Road in Middle Township, across from the Green Creek Firehouse at 9:15 am. Press of Atlantic City photo by Andrew Renneisen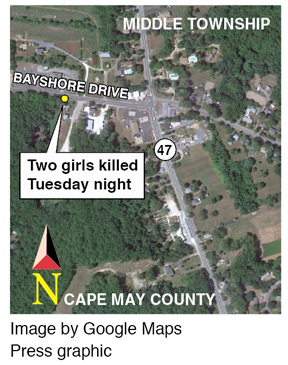 Crash