ATLANTIC CITY — A driver was charged Saturday with a DWI after he was involved in two accidents, including striking the Econo Lodge, according to Atlantic City Police Department.
At 5 a.m., patrol officers responded to Morris and Pacific avenues for a report of a vehicle that had struck a building.
Extensive damage was done to the Econo Lodge's lobby.
The driver, Jorge Parada, had struck a vehicle after failing to stop at a red light at Texas and Pacific avenues and lost control on Morris Avenue, leaving the road and striking a traffic light pole and control box before crashing into the lobby, according to the release.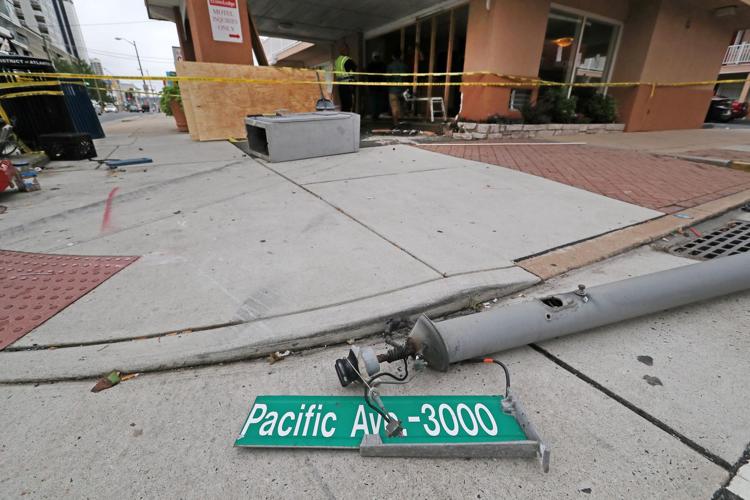 Parada, 22, of Pleasantville, was charged with driving while intoxicated, careless driving, leaving the scene of an accident, reckless driving, failure to obey a traffic signal and driving without a license. He was released with a future court date.