Electrical fire a risk for buildings flooded in Sandy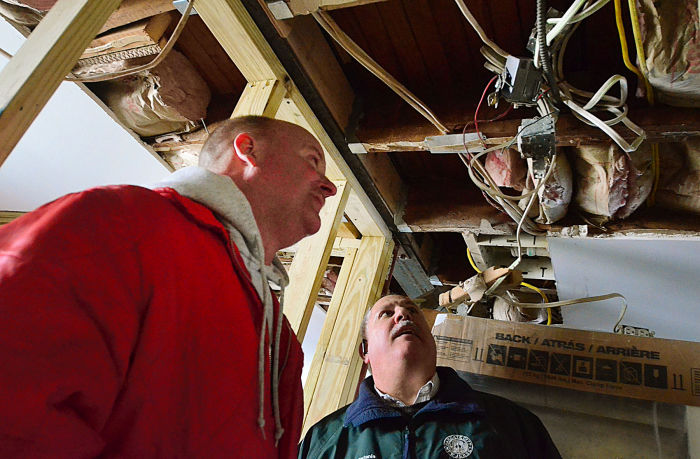 post-sandy fire dangers
Margate Code Enforcement Inspector Sal Catania of Camden County, right, talks with homeowner Ted Rupert about what needs to done to repair damaged electrical wires on the lower floor of Jefferson Avenue home in Margate on Tuesday.
Post-Sandy Fire Danger
A 220v-charged electrical wire exposed to saltwater burned surrounding wood in a building, but the fire did not progress. Corrosion from the salt has eroded some of the the protective plastic coating.
Post-Sandy Fire Danger
Electrical wire in a crawl space that was damaged and corroded from saltwater.