Old riverboat now in Egg Harbor Township holds new dreams for new owners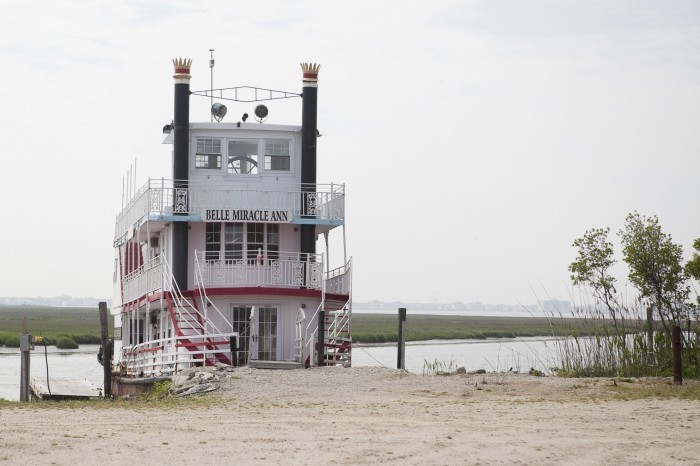 ehht j1 belle miracle anne
The Belle Miracle Ann was built in the 1920s and used on the Mississippi River, Lake Erie, and the Hudson River before being brought to Egg Harbor Township in February 2010.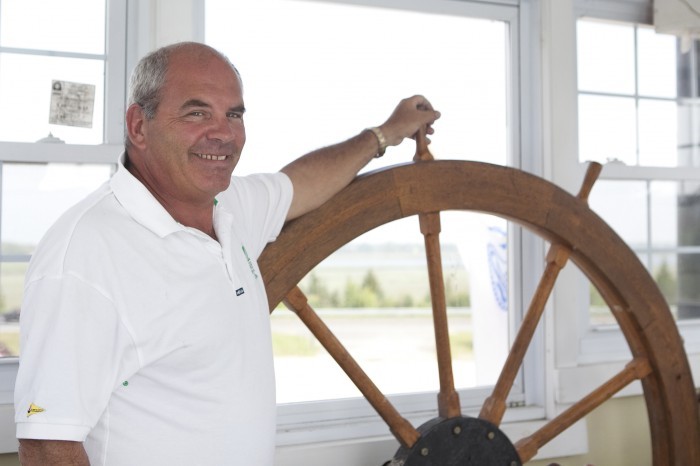 Belle Miracle Ann 6
Leonard Dagit, Jr., of Egg Harbor Township, stands at the wooden steering wheel inside the Belle Miracle Ann paddle-wheel steamer. Dagit and his brother co-own the boat, which is currently situated in the bay beside his restaurant, Back Bay Barbecue & Grill at Anchorage Poynte. Dagit hopes to repair the boat and turn it into an event venue or an extension of the restaurant. Photo by Stefanie Campolo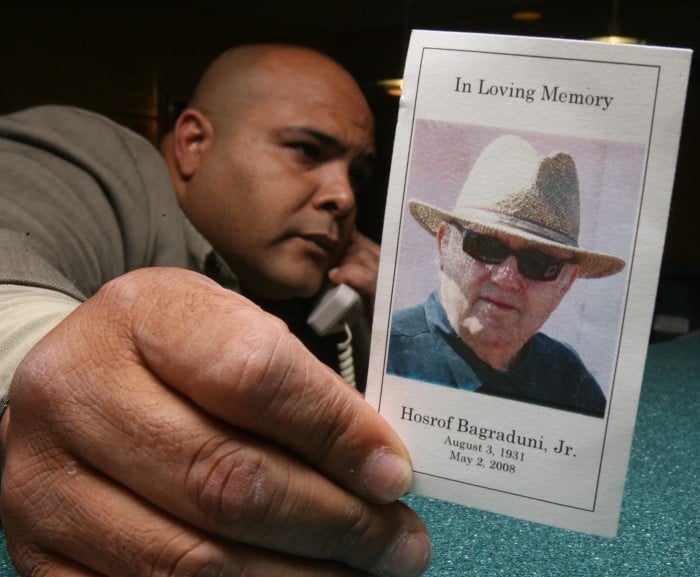 belle miracle ann
Luis Toro, the front desk supervisor at Comfort Inn & Suites, shows a picture of Sonny Bagradani Jr., the previous owner of the Belle Miracle Ann (then called the Tarlan Rose) and the Hampton Inn where Toro once worked, who passed away in 2008 before he could complete renovations on the boat.