Shore flooding less than forecast; more expected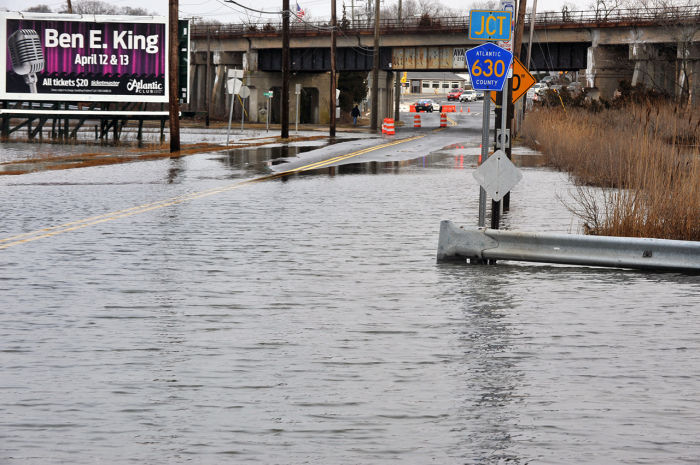 storm
Flood waters cover South Shore Road in Absecon, Thursday Mar. 7, 2013, from the latest winter storm. (The Press of Atlantic City/Staff Photo by Michael Ein)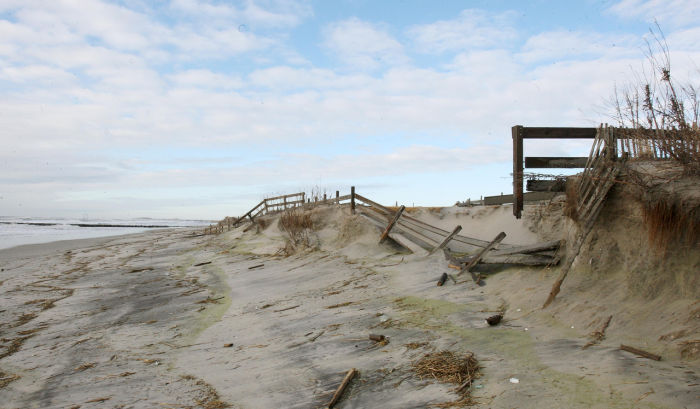 Beach erosion at 111th Street in Stone Harbor. Storm damage in Cape May County. Thursday March 7, 2013. (Dale Gerhard/The Press of Atlantic City)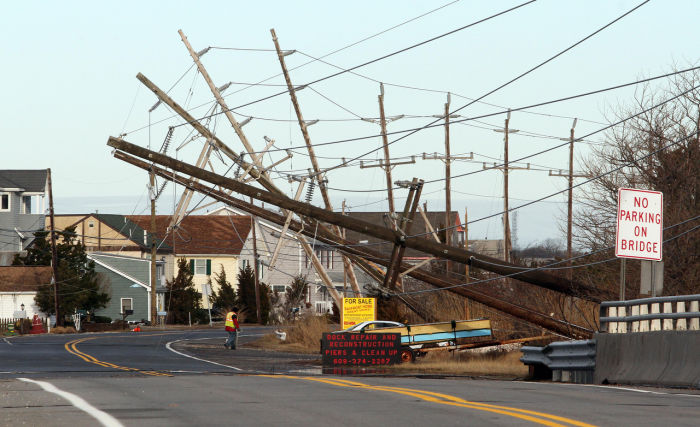 Downed utility poles on Stone Harbor Blvd at Scotch Bonnet Bridge in Middle Township. Storm damage in Cape May County. Thursday March 7, 2013. (Dale Gerhard/The Press of Atlantic City)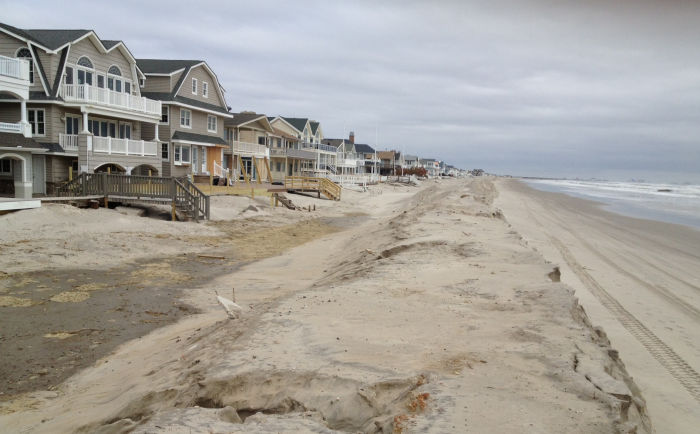 Winter Storm Thursday
Minor beach erosion in Ocean City's south end near 54th Street. The dune structure put in place in the wake of Hurricane Sandy seemed to hold back the majority of the high tide Thursday, March 7, 2013.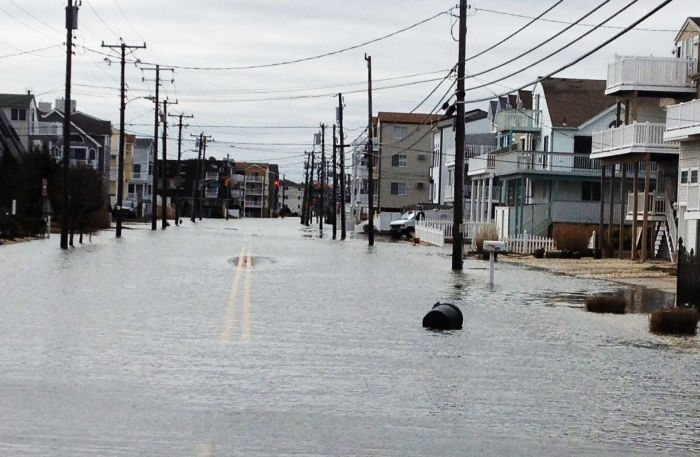 Winter Storm Thursday
Landis Avenue in Sea. Isle city from 30th Street south is still flooded Thursday afternoon after a winter storm blew through southern New Jersey, Thursday March 7, 2013.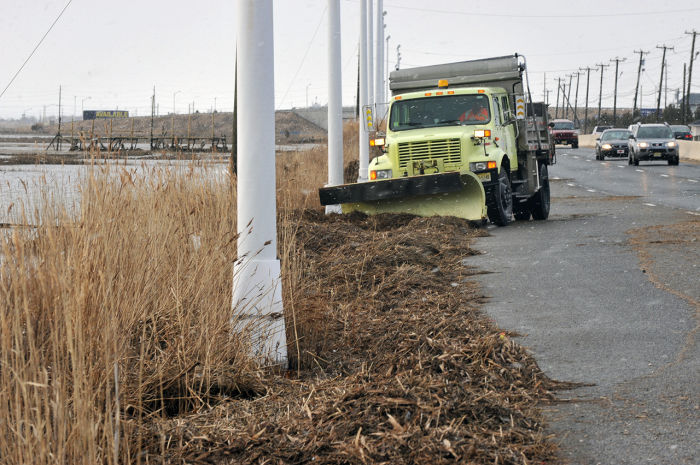 storm
State DOT plow trucks push bay debris along East Absecon Boulevard in Absecon, Thursday Mar. 7, 2013, following the latest winter storm. (The Press of Atlantic City/Staff Photo by Michael Ein)