Veterans consider future careers — and how to get there — at Richard Stockton College job fair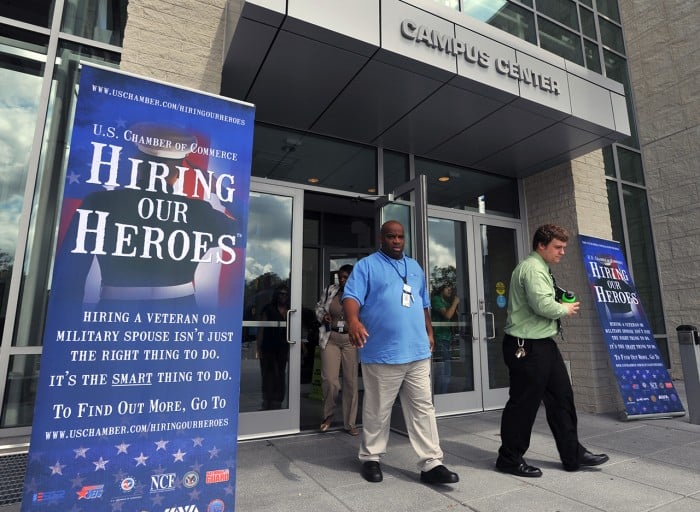 VETERANS JOB FAIR
Army veteran Tyrone Dixon, of Wilmington, Del., and Air Force veteran Sharpe, of Egg Harbor Township, attend the veterans job fair at Stockton College Campus Center in Galloway Township.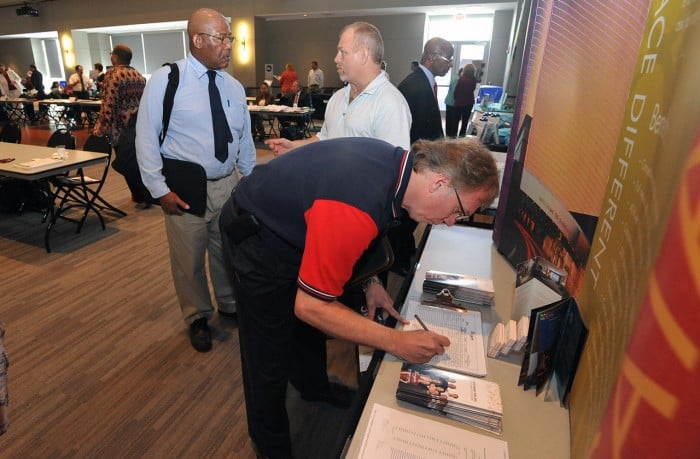 VETERANS JOB FAIR
Veteran Ray A. Huskins, of Somers Point, right, signs up at the Borgata Hotel Casino and Spa booth Monday at Stockton.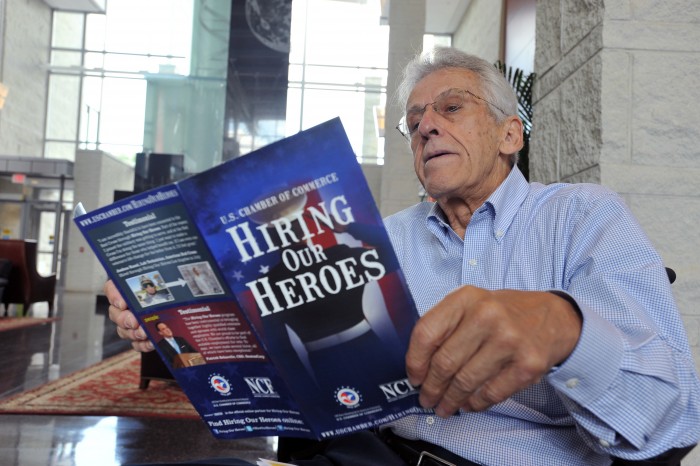 VETERANS JOB FAIR
Robert Frolow, Director Atlantic County Veterans Services, looks over a brochure on Monday.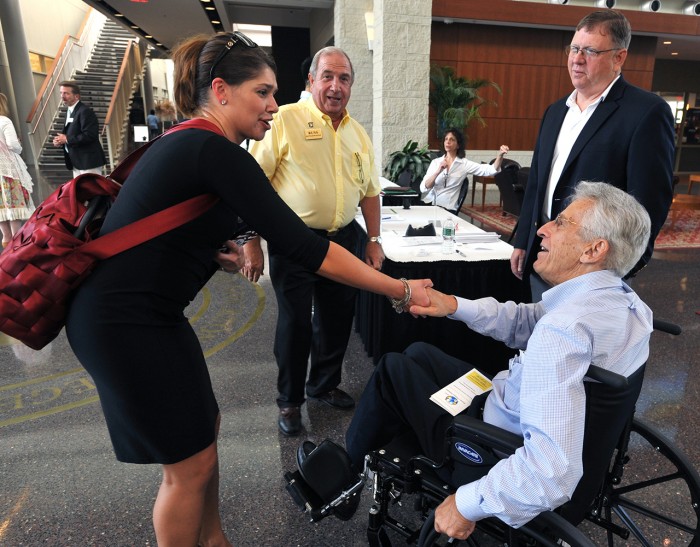 VETERANS JOB FAIR
Emily Clark Munoz, associate director of U.S. Chamber of Commerce Hiring Our Heroes Eastern Division, left, meets Robert Frolow, director of Atlantic County Veterans Services on Monday.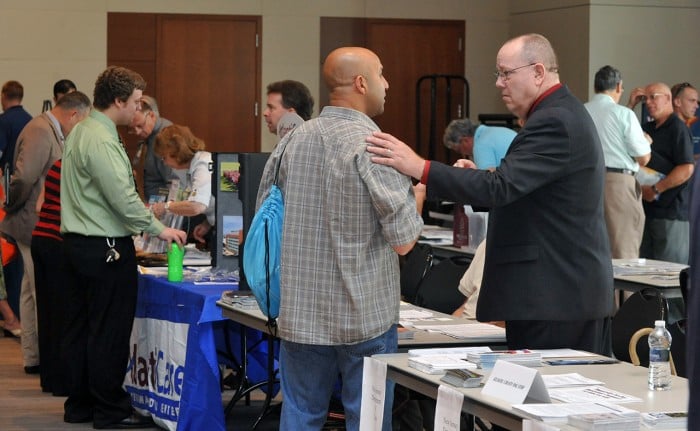 VETERANS JOB FAIR
Atlantic County One-Stop Career Center Veterans Representative Edwin Morgan, of Mt Laurel, right, talks with Army veteran Juan Rosado, of Brigantine.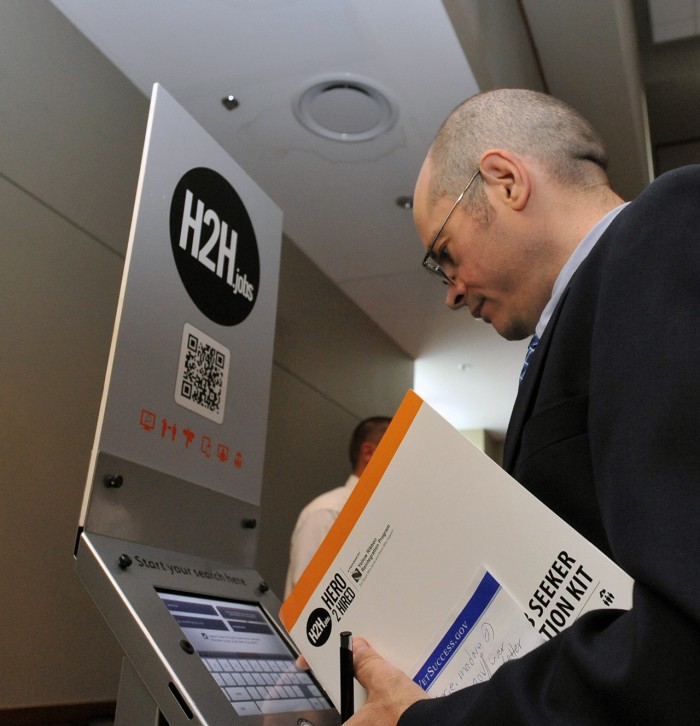 VETERANS JOB FAIR
Navy veteran Jeremiah Puder, of Vineland, registers with Heroes 2 Hired using a tablet-based station.