ATLANTIC CITY — The resort's gaming industry could be under another threat from Pennsylvania, this time in the form of slots at bars and the introduction of internet gaming.
Two weeks ago, the Pennsylvania House of Representatives passed sprawling gambling legislation to expand casino-style gambling to the internet, airports, bars and elsewhere. The legislation still has to pass the Pennsylvania Senate.
The introduction of more slot competition in the region comes as Atlantic City's slots market is already declining. Overall, slot revenue at properties in the resort is on the decline. In 2015, slot revenue totaled more than $1.73 billion. In 2016, that number had dropped by $19 million to more than $1.71 billion, according to state gaming records.
But gaming experts predict the possible expansion of slots beyond casinos will affect casino properties in Pennsylvania and not Atlantic City.
"Neighboring states with gambling compete for every casino dollar," said Robert Ambrose, a gaming industry consultant. "Pennsylvania has been looking to expand their model for some time. We are not talking about additional casinos in Pennsylvania, just expanding the public's opportunity to gamble creating more tax revenue for the state."
The bill represents perhaps Pennsylvania's biggest gambling expansion since it legalized casinos in 2004, a law that made it the nation's No. 2 commercial casino revenue state.
The discussion over expanding gaming in the Keystone state is nothing new, said Colin Mansfield, director of U.S. corporates at Fitch Ratings.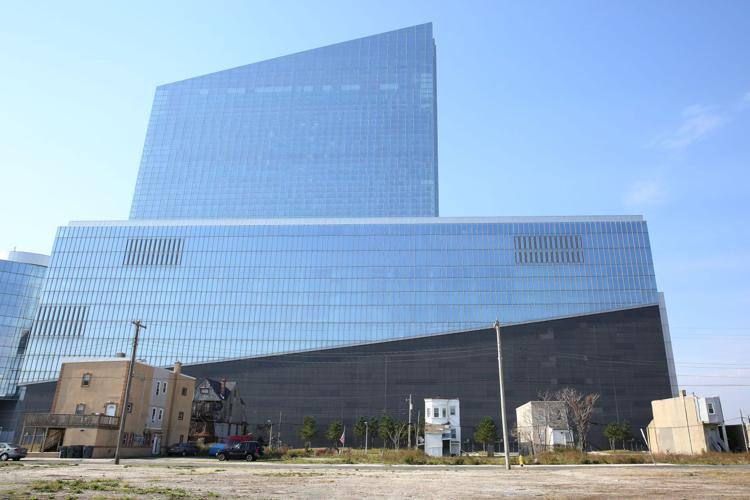 "One of the biggest take aways is that it's not a done deal," Mansfield said. "The risk is to the current operators in the state. The Atlantic City market took a hit when Pennsylvania first introduced casino gaming but I don't see this being that big an impact."
Under the Pennsylvania bill, a liquor license holder, such as a bar, truck stop, bowling alley, VFW hall or fraternal club, could operate slot machine-style gambling machines, called video gaming terminals. As many as 40,000 terminals would be allowed statewide, with a limit of five at each establishment, 10 at truck stops. Supporters estimated that 7,000 to 8,000 bars and other establishments could be expected to host a terminal, with tax revenue going to the state, the lottery, the establishment and local governments.
"Whether the final outcome of the regulations include online, tavern or airport placement I don't see any impact on the AC market," Ambrose said. "However there has been concern within the casino operations in PA as well as the lottery in terms of how expanded gaming would impact them."
The Associated Press contributed to this report