Atlantic City looks to Las Vegas, other cities for revival tips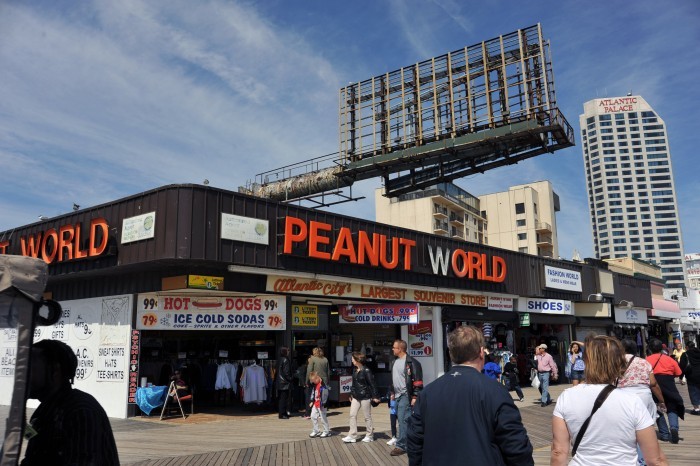 4.26 boardwalk models
Older storefronts on the Atlantic City Boardwalk could see transformation as part of the new Tourism District. State officials have studied economic redevelopment initiatives in cities nationwide to develop the framework of the District.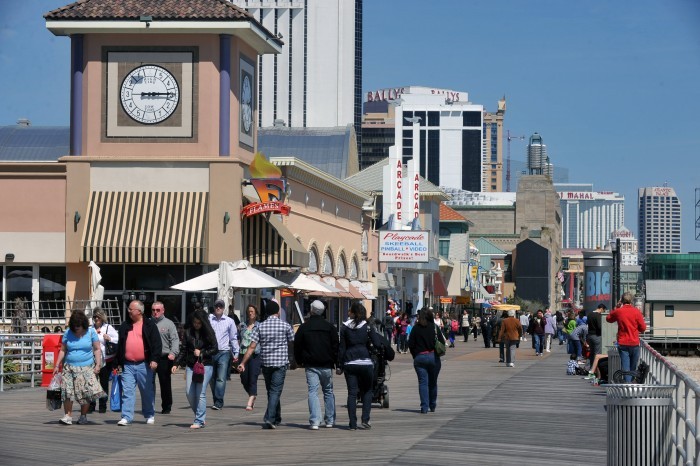 4.26 boardwalk models 2
Some businesses on the Atlantic City boardwalk have refurbished their facades.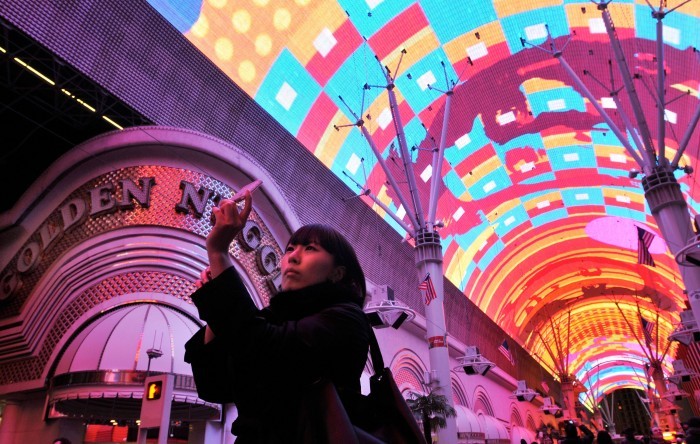 Golden Nugget Las Vegas
A Las Vegas visitor in front of the downtown Golden Nugget Hotel & Casino records the lightshow that is part of the Fremont Street Experience. Atlantic City wants to create its own vibrant downtown as part of the Tourism District, believing that its success will benefit the entire city.