Marquis de Lafayette Hotel mixes history with modern luxury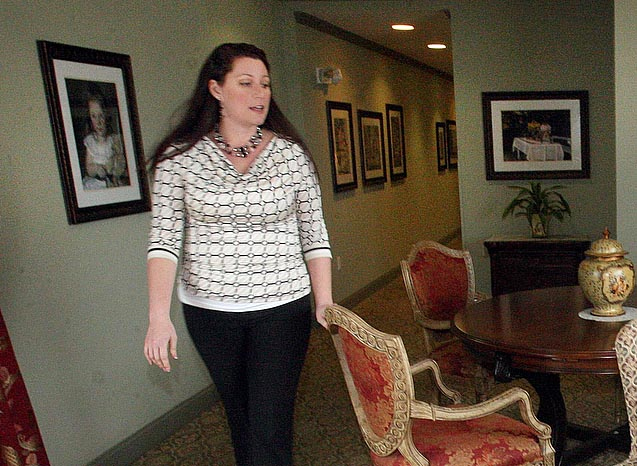 Marquis
Hotel manager Margaret Evans inspects one of the guest lounges at the hotel.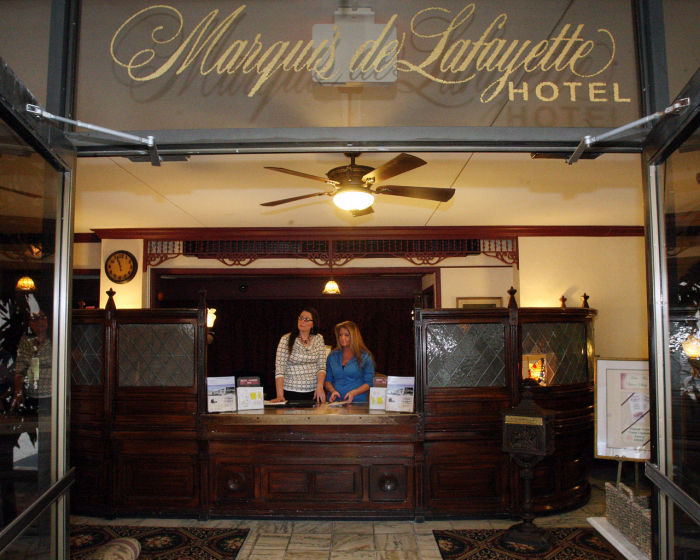 Marquis
Hotel manager Margaret Evans, left, and Robyn Meyers of guest services run the front desk in the hotel lobby. The original and ornate front desk and wooden key rack, which now serves as a brochure stand.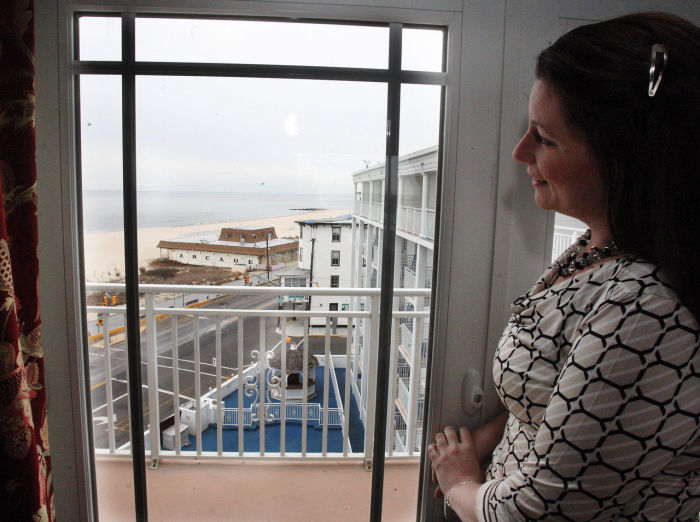 Marquis
All of the hotel's 84 suites and rooms face the ocean, and most offer sweeping, panoramic views of the beach from private balconies. Above, Evans looks out at one of the views.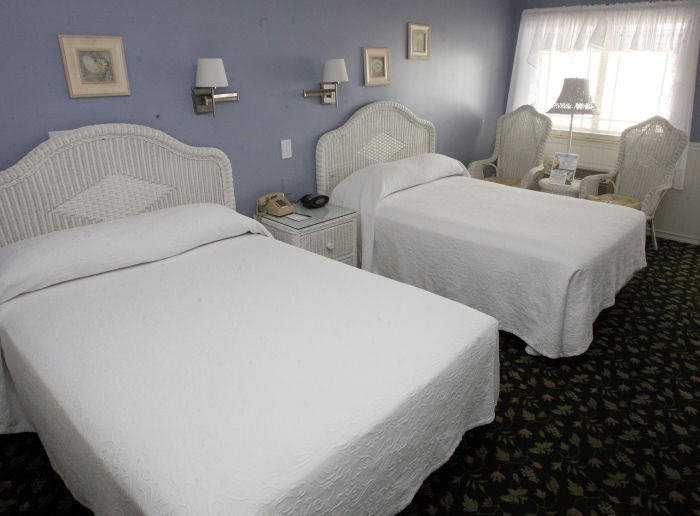 Marquis
Today, the hotel is owned by investors and operated as a condo-hotel governed by a board of directors. Suites and rooms are individually owned and the expenses shared based on each unit's assessed value versus profits generated by each room's rental.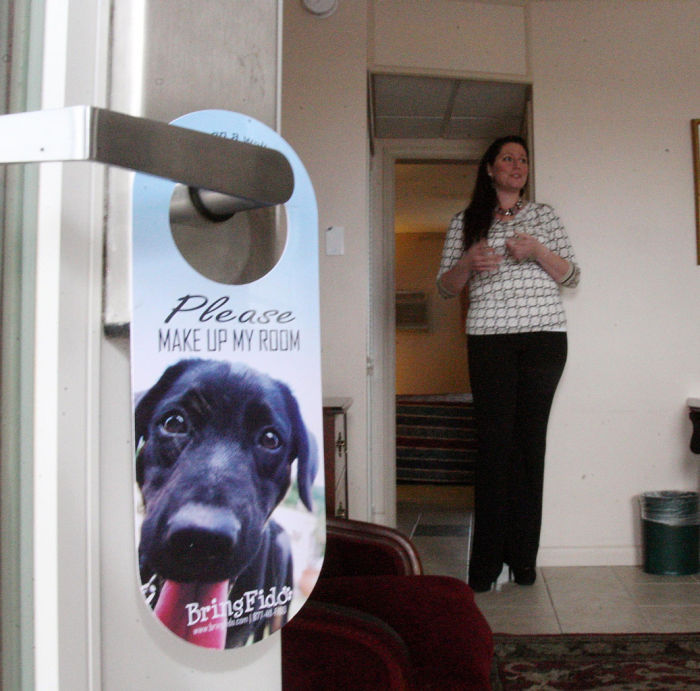 Marquis
The hotel expects to see extra business this year catering to visitors displaced from their traditional vacation destinations in New York and New Jersey that are still recovering from Hurricane Sandy.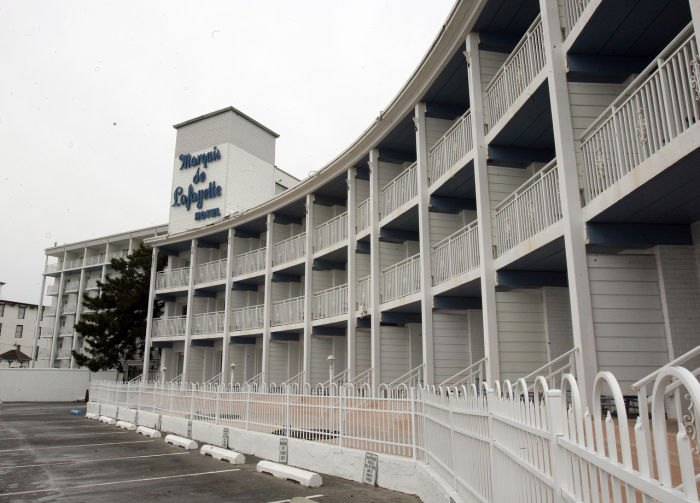 Marquis
The original Marquis de Lafayette Hotel was built in 1885 and was torn down in 1970 when Cape May was trying to reinvent itself to compete as a tourism destination, Evans said.