Resort motels, normally closed, being used to house coastal residents who lost homes in storm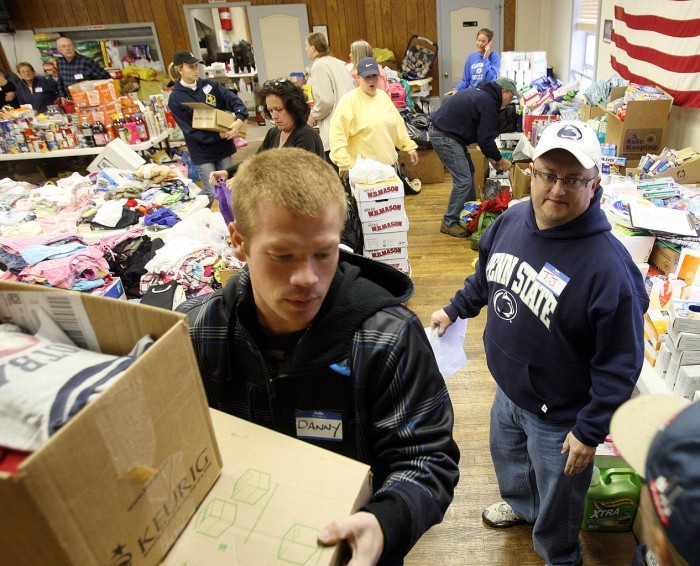 Firehouse donations
Dan Geiger, of Cape May Court House, left, and T.J . Roache, of North Cape May, help carry boxes to a waiting trailer outside to be distributed to families staying in motels around the Wildwoods.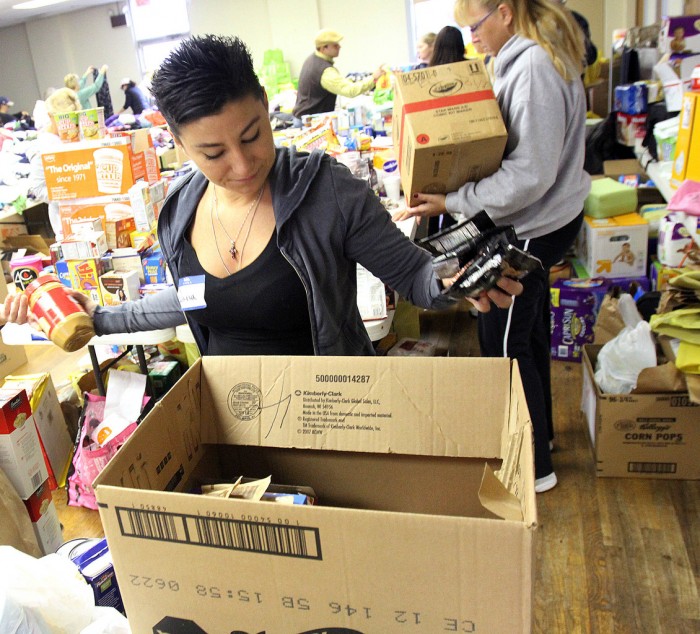 Firehouse Donations 2
Volunteer Dana Wixted-Giovinetti, of Wildwood Crest, boxes donated items Wednesday at the North Wildwood firehouse, which served as a central location for donations.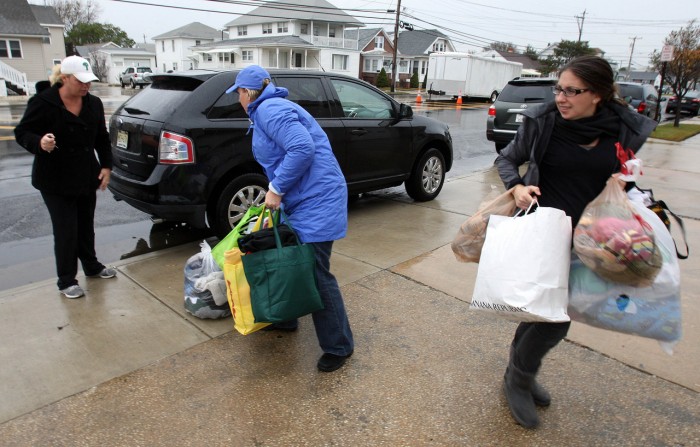 Firehouse Donations 3
Mary Millard, of Lower Township, left, and Barbara Farrell, of Wildwood Crest, carry donated items into the North Wildwood firehouse Wednesday for relief to people who suffered losses from Hurricane Sandy.