Unable to expand preschool, Lower Township sends teachers into 3-year-olds' homes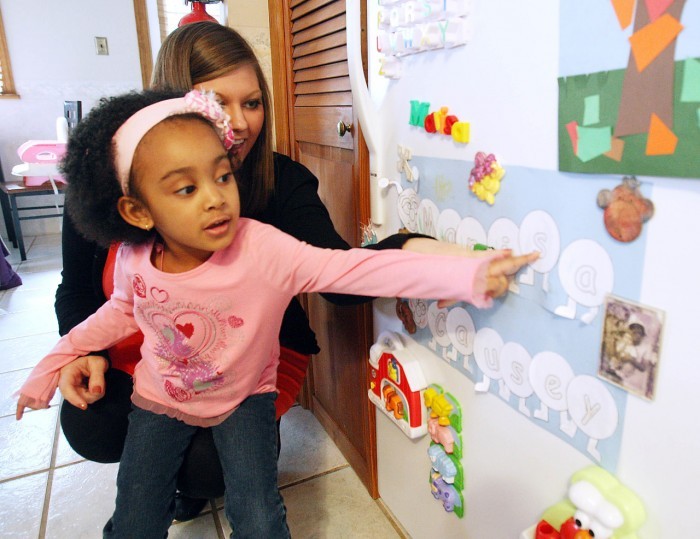 Preschool
Marisa Causey 3, shows her preschool teacher Ginny Clark how to spell out her name with letters on a caterpillar she made at her Lower Township home. The school system has a visiting preschool teacher program in which teachers visit the homes of future students to better acclimate them to entering preschool.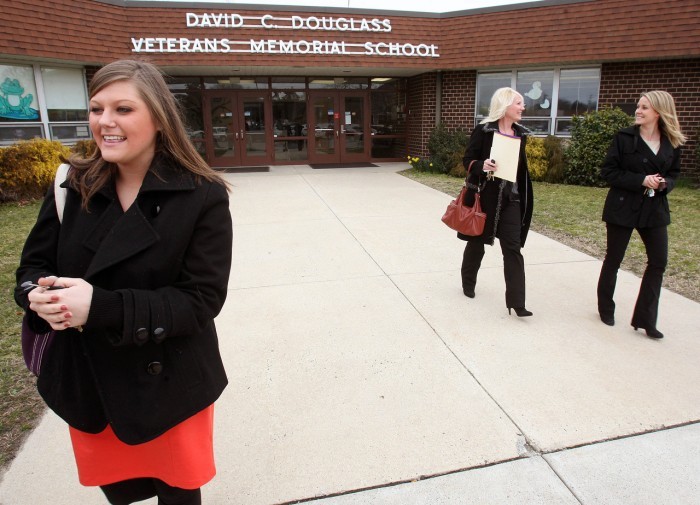 Preschool
Lower Township pre-school teachers Ginny Clark, left, Mary Penn, center, and Meagan Young, all from Lower Township, leave the Memorial School in Villas to visit students in their homes.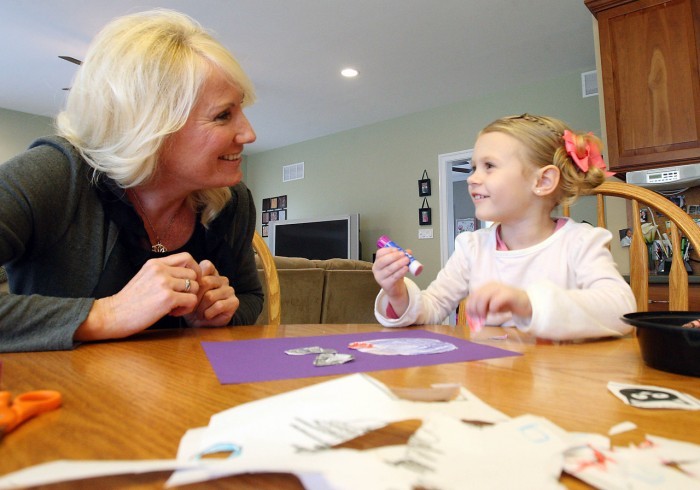 Preschool
Lower Township preschool teacher Mary Penn, visits with her student Ella Osmundsen 4, of Lower Township.