Bridge where SUV plunged into Corsons Inlet is one of many in Cape May County in need of repair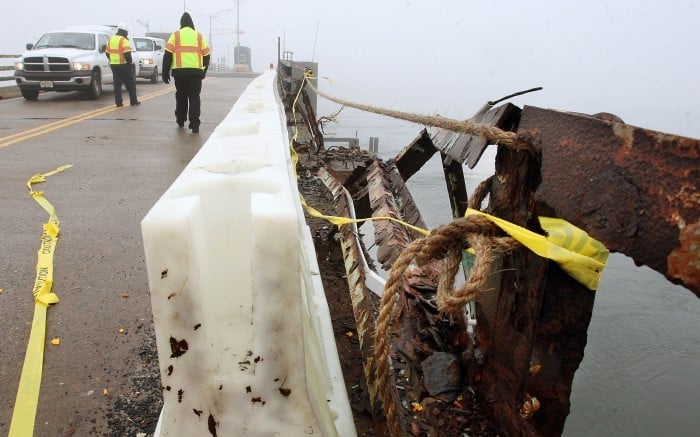 Bridge Crash Folo
Cape May County public work crews were replacing the traffic signal and placing temporary barriers on the east end of the Ocean Drive toll bridge in Strathmere the day after two Ocean City teenagers crash their SUV through a guardrail and plunged into the water of Corson's Inlet. County workers Drew Helmandollar and Ed Murphy inspect the damaged bridge Wednesday.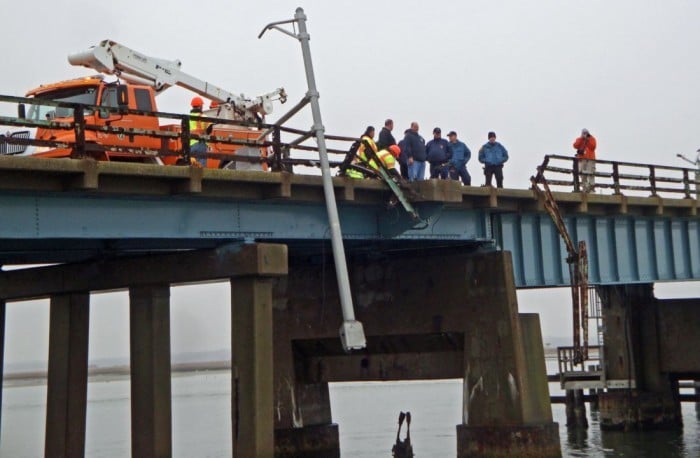 Bridge Crash
Rescue workers observe the damage the Corsons Inlet Bridge sustained after an SUV struck through the guardrail and plunged into the icy water.
Removing the car
The damaged SUV is removed from the water after two local teens survived after they drove off the Corsons Inlet Bridge Tuesday.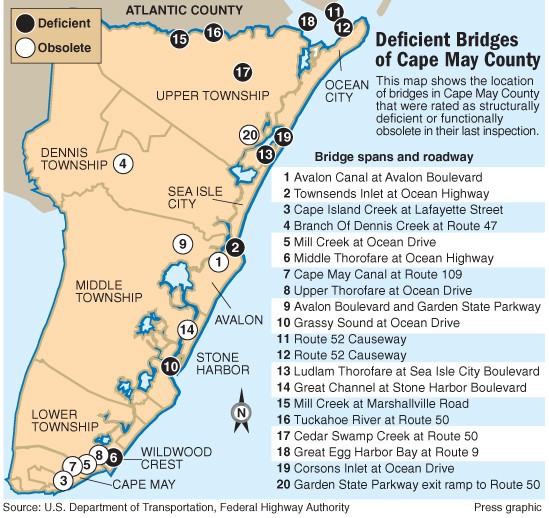 bridges in need of repair