When it comes to this season's allergy forecast, don't let the cool and wintry spring we've had so far fool you. Start taking your medicine now.
"I believe it could be a long, drawn-out season," said Catherine Monteleone, an allergist, immunologist and professor at Rutgers' Robert Wood Johnson Medical School.
Southeastern New Jersey is one of the heaviest-pollinated areas of the state, due to its abundance of vegetation, Monteleone said, adding pine pollen is among the region's worst offenders.
Allergy season in South Jersey typically begins in late March, as the grass and trees begin to grow, Monteleone said. So far, because last month's temperatures ran 2.3 degrees below average, there has not been much bloom in the region.
That being said, we have just begun to scratch the surface.
"Allergy season's peak is from April to June," Monteleone said. "Therefore, we still have plenty of time to go."
Mike Raiker wants to know why, after 42 years, he is now suffering from seasonal allergies.
Whether you will need a tissue box and allergy medication by your side comes down to the weather. The conditions during winter and the forecast through June are both looked at to make a final prediction.
For a severe allergy season, Monteleone said, "During the winter (December, January and February), you need enough precipitation so the plants are hardy and can acquire good budding."
Precipitation this past winter was above average, but not by much: 11.27 inches fell at Atlantic City International Airport in Egg Harbor Township. The average is about 1.5 inches lower, at 9.78.
So we can mark that as a check for extra pollen.
A look at the spring forecast is next.
"You need the season itself to be warm and dry. If it is a wet season, the pollen count is lowered because it will be washed away," Monteleone said.
Thankfully for allergy sufferers, March was wet and below average for temperatures. According to the long-range forecast by the Climate Prediction Center, an arm of the National Oceanic and Atmospheric Administration, the rest of the way is looking warmer and wetter.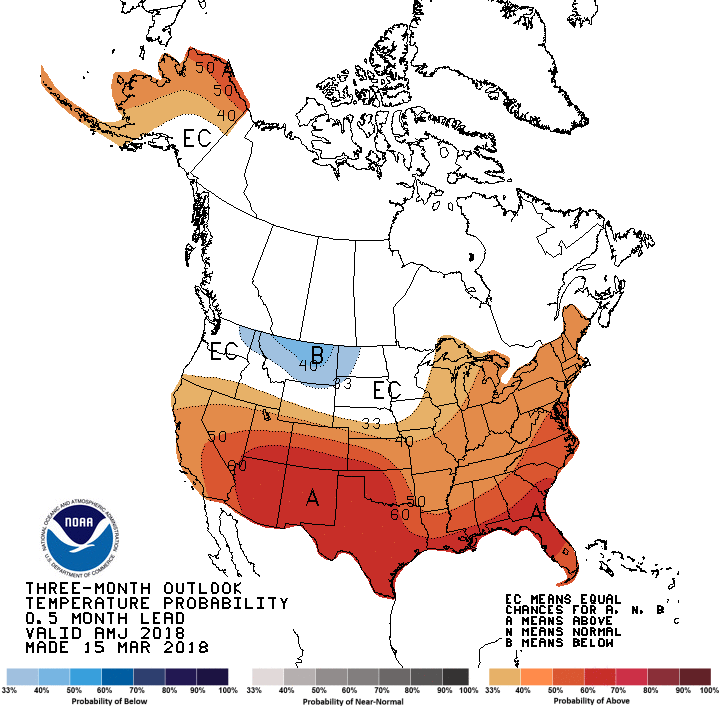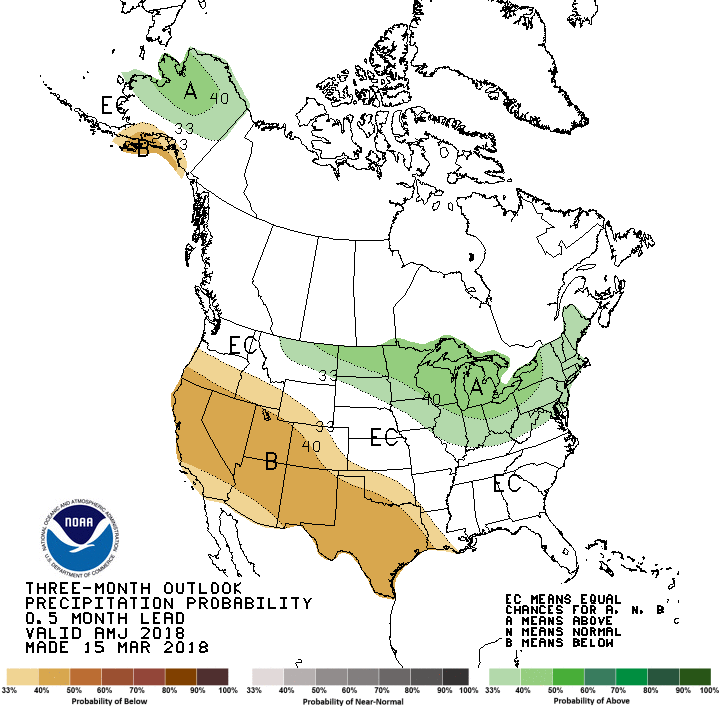 There are clues, though, that will give us a better picture of this coming allergy season. South Jersey will be continuously fed cool air masses until around the weekend of April 13. In addition, multiple opportunities for precipitation will keep the pollen count low.
Around the middle of the month, the last gasps of winter will be gone. More days in the 60s and 70s, coupled with the strong sun angle, will put spring in the air, and in the nasal passages of allergy sufferers.
"If temperatures warm by mid-April (which is expected), that is when you will see the pollen count increase substantially," Monteleone said.
Asked whether they would rather have the warm, allergy-filled days of spring or the hot, humid, less pollen-filled days of summer, answers among readers were mixed.
Addy Gadomski loves getting into costume and being with her friends on Halloween, as any 4-y…
"I cannot stand anything over 80 degrees, so I will take the spring temperatures with the pollen any day. There is something about spring that makes you feel alive," said Marc Franz Jr., 28, of Waretown.
For some, allergies are a way of life.
"I have yearround allergies, so it is all the same to me," said Jessica Webster, 27, of Estell Manor.
"If you are an allegry sufferer, take it (medication) as soon as you start feeling symptoms. Even taking it now, before the season fully gets underway, is OK to do," she said.