Rain changed to wet snow as gusty winds and pockets of coastal flooding brought a glancing blow to our storm battered region. Here is a look back at the system and what lies ahead.
Rain changed over to snow between 9 p.m. to 12 a.m. A light snow then fell overnight. It did not do much. Even on the grass, snow struggled to accumulate, which kept this as a minor event.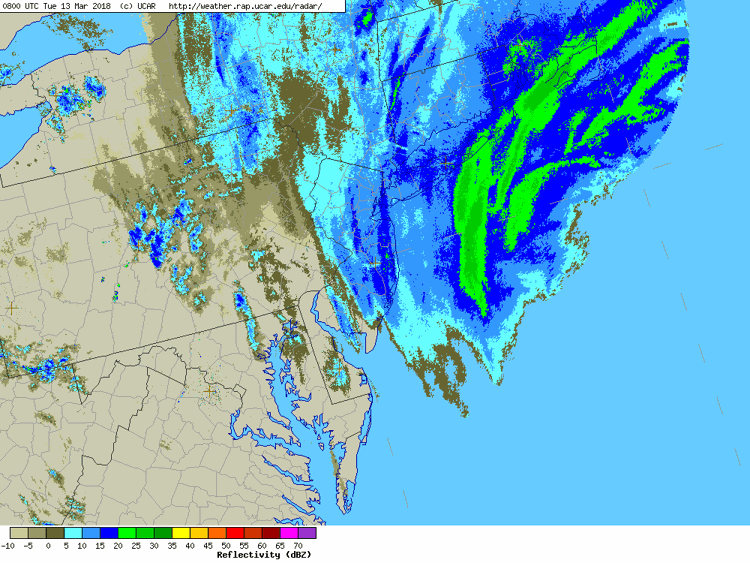 However, as the storm strengthened well out to sea, it expanded and brought the heavier snow bands west, into South Jersey. Between 6 a.m. to 8 a.m. a moderate intensity snow fell over much of Atlantic and Ocean Counties. This did stick on the grass and sidewalks. Untreated roads even had some white on them as well.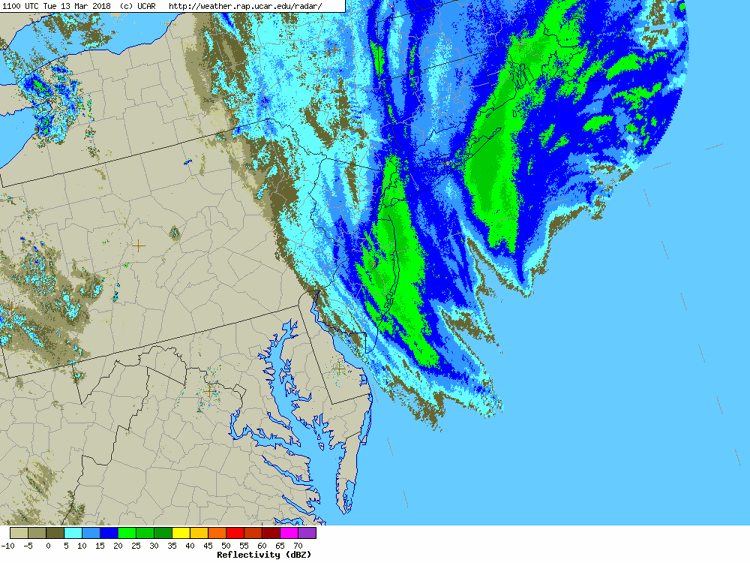 In all, we crammed most of our total snowfall into this two hour window. By 10 a.m. most places were snow free and the sun is doing its job to melt the snow back quickly. The highest totals were in southern Ocean county, where 2 inches fell in Waretown (further north in the county, up to 3 inches fell). Meanwhile, I measured 0.8 inches here at The Press building in Pleasantville, with 0.2 inches at Atlantic City International Airport. Cumberland and Cape May county saw between scattered coatings and a half inch.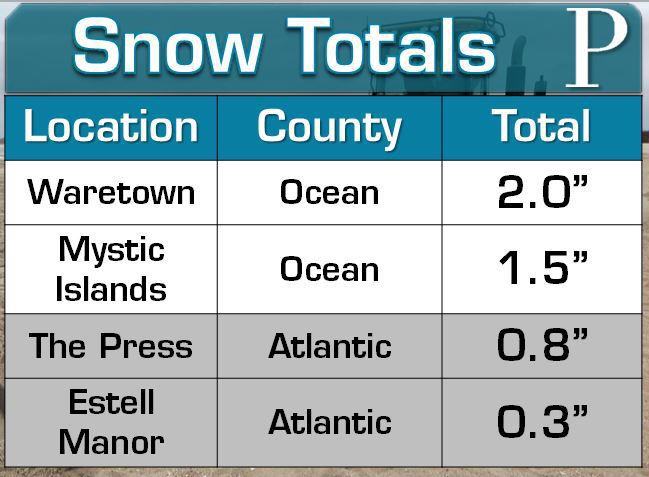 Fortunately, tides only peaked just above flood stage during the Tuesday morning high tides. Issues were limited and were on the lower end. It has been a concerning month, we have had around a dozen high tides in flood stage this month.
Going into Tuesday night, the strong offshore winds will keep most places flood free. Action flood stage is expected in LBI and the Delaware Bay. However, action flood stage just brings high water, no flooding. The only places that could flood would be spotty back bays and perhaps the Delaware Bay in Cape May county, otherwise, we are in the clear.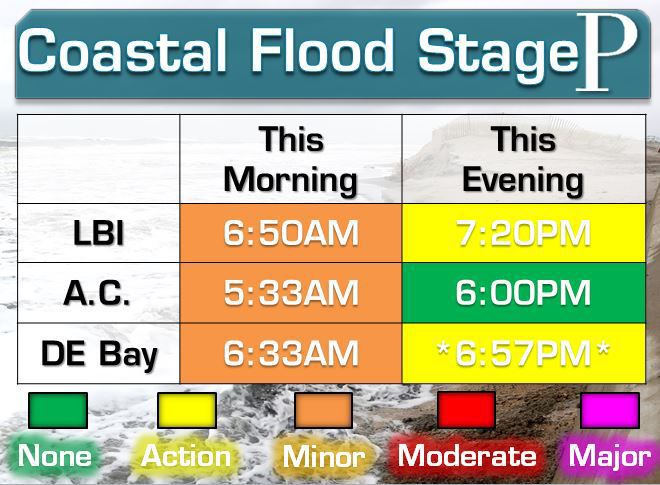 Temperatures will fall into the 20s Tuesday night. Any wet spots leftover will freeze. However, given that it will be between 10-14 hours from the time the snow stopped to the time we drop below freezing, black ice will just be isolated. Winds will stay elevated, too, wicking away the moisture.
Any more snow on the horizon?
We have about a 25 percent chance of a snow shower or its more powerful sibling, a snow squall (brief but heavy), Wednesday afternoon. Otherwise, we are dry until at least Tuesday.