The line of thunderstorms that brought rounds of brilliant lightning flashes and long rumbles of thunder to South Jersey on Tuesday night carried its impacts over the open water.
A small weather generated tsunami, a meteotsunami, came to Atlantic City.
Thunderstorms, lightning pass over Delaware Bay Tuesday
A Special Weather Statement was issued by the NWS for this phenomenon at 8:54 p.m. Tuesday evening. It read, in part:
"Air pressure sensor and tidal gage readings in and near the coastalwaters indicate that a weather-generated tsunami has been triggered by the line of thunderstorms as it moved over the ocean."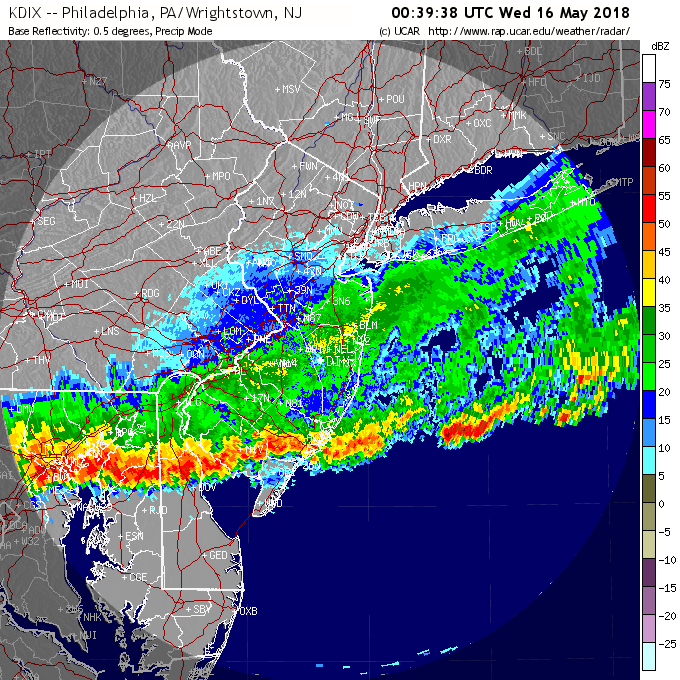 As the storms moved offshore, water levels made a 9.6-inch jump across the area from 10 p.m. to 10:12 p.m., rising from 3.79 feet to 4.59 feet in Atlantic City.
Earlier, around 8:30 p.m. high tide was approximately a half foot above the projected high tide. Little rises like this are typical in meteotsunamis.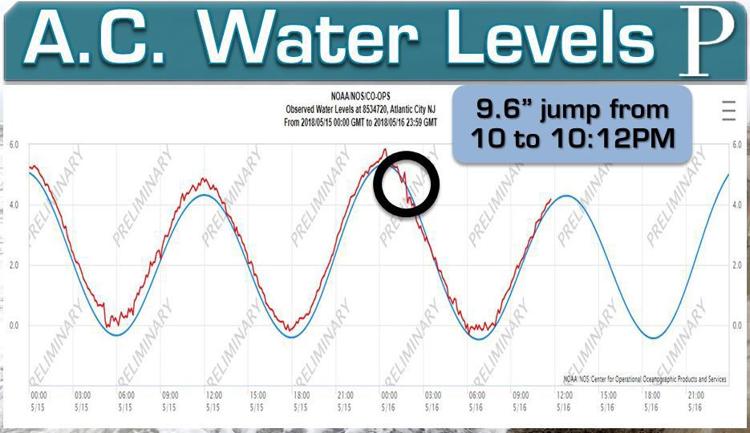 A meteotsunami is similar to its more famous earthquake generated counterpart.
However, weather induced tsunamis are formed by sharp changes in air pressure, usually associated with a fast moving line of thunderstorms that moves out into open water.
They can last for a few minutes to a few hours.
The waves generate by the storms can travel at the same speed as the storms, amplifying if it moves over shallow ocean water.
The NWS reported Tuesday evening: "Water level fluctuations of several inches to 1 foot above normal astronomical tide in localized areas can be expected along the oceanfront, inlets, and back bays for the next several hours as a series of surges make their way to the coast."
While small, the NWS recommended not to go boating until Wednesday morning.
Meteotsunamis are uncommon and earthquake generated tsunamis are plain rare in South Jersey.