Why Wind and Solar Power Alone Just Won't Work… Yet.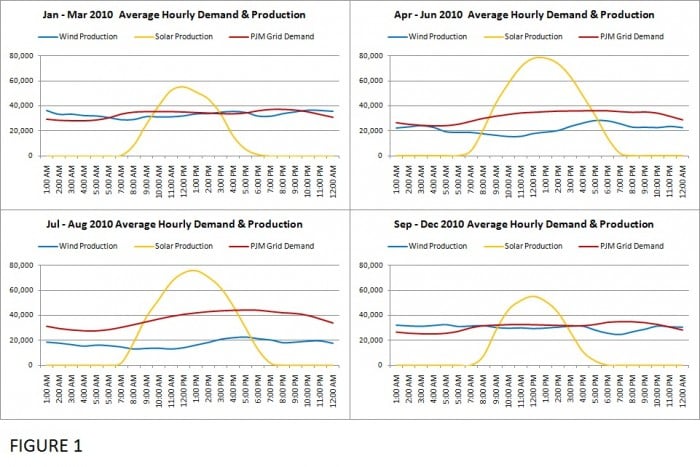 Wind and solar power average daily power production, compared with average hourly demand.
Data from PJM Interconnect (red line, grid demand) and the Atlantic County Utilities Authority (yellow and blue lines, solar and wind production respectively) demostrate the disparity between when we need power and when renewable sources generate power during the course of the day.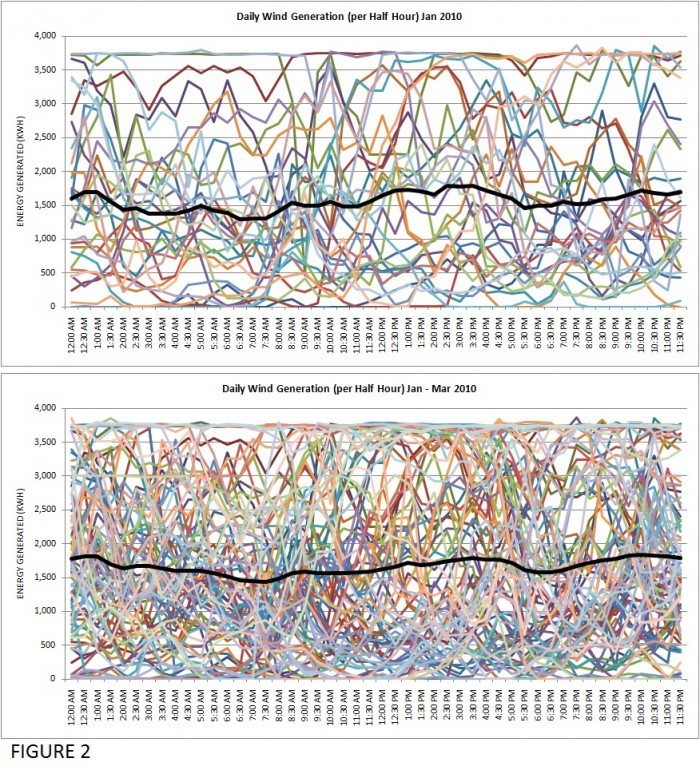 Wind intermit