Even some Millville fans make it a getaway weekend at Thunderbolt Raceway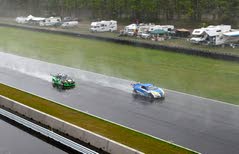 Even some Millville fans make it a getaway weekend at Thunderbolt Raceway
RVs line a fence get a good look as the Grand-Am Rolex race roars past them Sunday at Thunderbolt Raceway in Millville.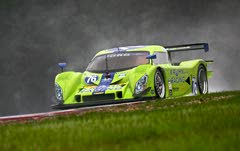 Even some Millville fans make it a getaway weekend at Thunderbolt Raceway
The No. 76 car takes a turn while being driven to victory. Drivers Nic Jonsson and Ricardo Zonta drove the Ford Lola to the win for Krohn Racing. They averaged 70.82 mph over 87 laps on the 2.25-mile road course. The race lasted 2 hours, 45 minutes, 50 seconds.