Margate surges from eighth to first by winning last race at Atlantic City Lifeguard Classic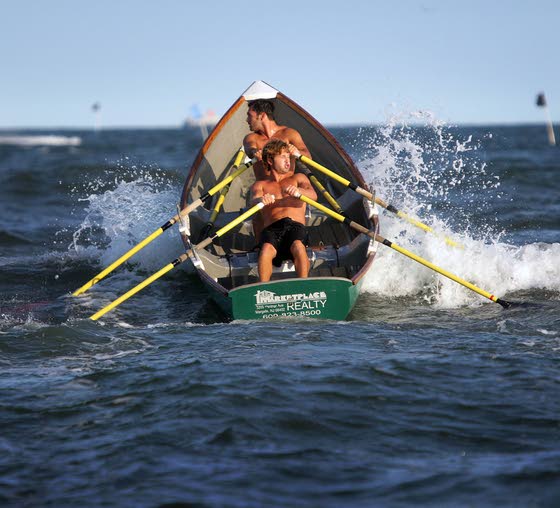 Margate stays close before making late charge to win
Margate lifeguards Chris Graves, bow, and Bob Bechtel, stern, compete in the doubles row during the Atlantic City lifeguard Classic on Sunday at the Albany Avenue Beach. They finished fourth, helping Margate take the team championship.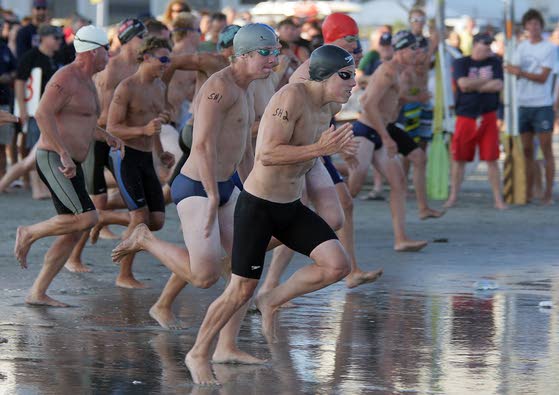 Margate stays close before making late charge to win
Stone Harbor lifeguards and brothers Devin McCall, 17, front, and Sean McCall, 20, just behind his brother, both of Wenonah, Gloucester County, enter the water for the swim. Devin finished third and McCall sixth.