2-1 loss to Reading United AC keeps Ocean City Nor'easters from moving into first place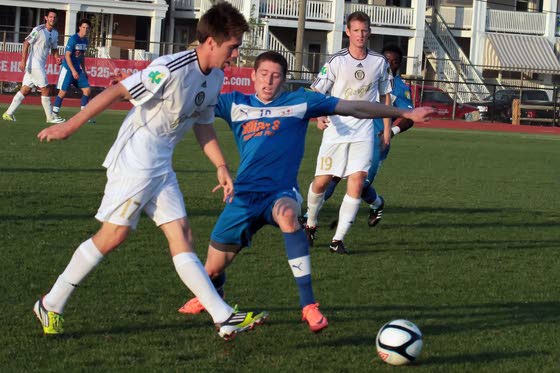 Loss keeps Ocean City from moving into first
The Nor'easters' Jason Plumhoff, center, tries to disrupt Reading United's Matthew Baker, left, during their game Friday night at Carey Stadium in Ocean City.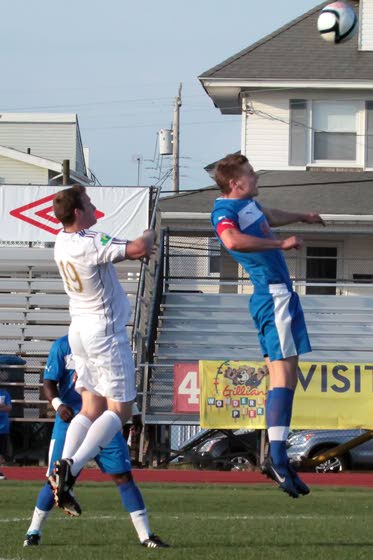 Loss keeps Ocean City from moving into first
Ocean City, NJ June 8, 2012 - The Ocean City Nor'Easters played United Reading at carey Stadium in Ocean City. At the games end, United Reading defeated the Nor'Eaters by a score of 2-1.Max Hmailton, #7 for the Nor'Easters "heads" the ball.