Middle Township boys basketball wins rough, tough road game at Holy Spirit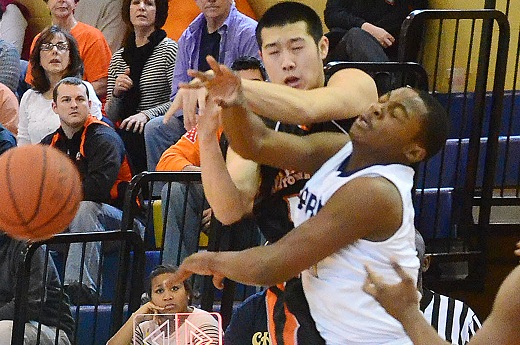 Middle
Middle Township High School's Tommy Catanoso, left, and Holy Spirit's James Midddleton collide during a Cape-Atlantic League game Saturday in Absecon.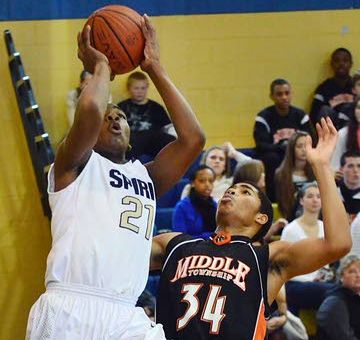 Middle Township boys basketball wins rough, tough road game at Holy Spirit
Holy Spirit's James Middleton puts up a shot while guarded by Middle Township's Micah Moore during the first half of Saturday's game in Absecon. Middleton had eight points.