Middle Township: New coach Mike Wilson turns to running game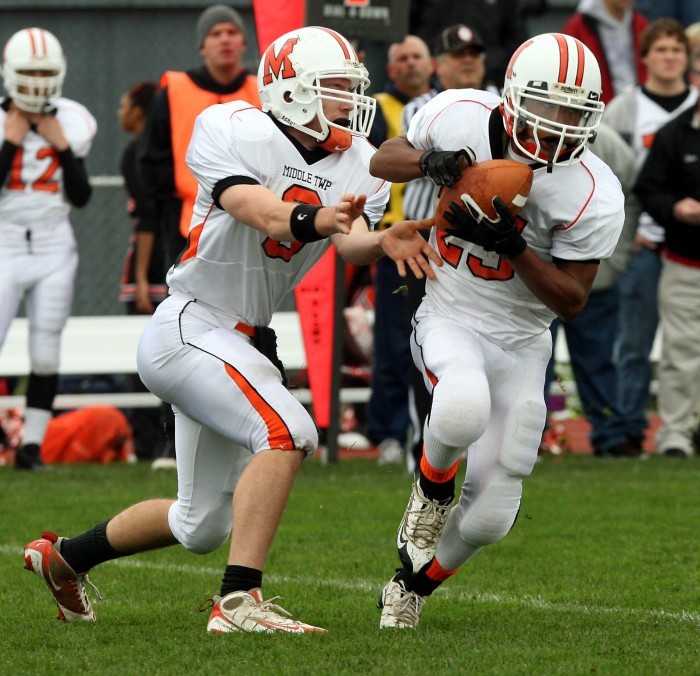 Middle Lower Football
Middle's Brian Smith #25, takes a handoff from quarterback Nolan Quinn #3. Lower Cape May Regional hosted Middle Township in the annual Thanksgiving Day Anchor Bowl high school football game. Thursday Nov. 26, 2009. (Dale Gerhard/Press of Atlantic City).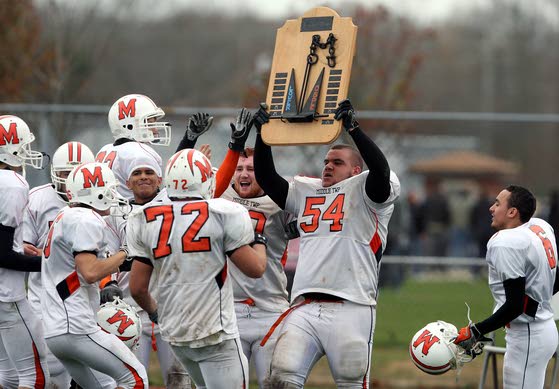 Middle seniors take Anchor with them
Middle Township High School football players gather around Kevin Hebron as he hoists the Anchor Bowl plaque after their victory over Lower Cape May Regional on Thursday in Lower Township.