Shep on Fishing: 2.5-pound houndfish caught by Evan Winokur of Margate off Ocean City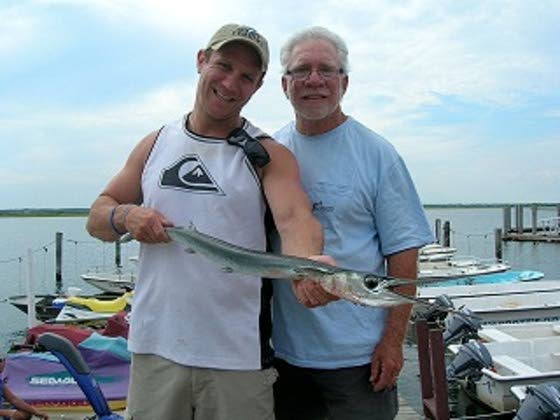 Shep on Fishing: 2.5-pound houndfish caught by Evan Winokur of Ventnor off Ocean City
Evan Winokur, left, of Margate, and his father, Barry, show the 2.5-pound houndfish they caught this month fishing off Ocean City.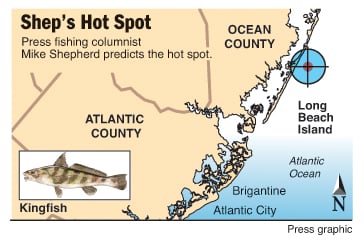 Shep's Hot Spot kingfish LBI
Fish for kingfish, flounder and small bluefish in the surf at Brighton Beach on Long Beach Island. Bloodworm and Fish-Bites take the kingfish. Try cut bait for blues, and teaser rigs with cut bait or Gulp for flounder.