Stumbling, bumbling Eagles fall behind by 24 in first half, lose 27-6 to Arizona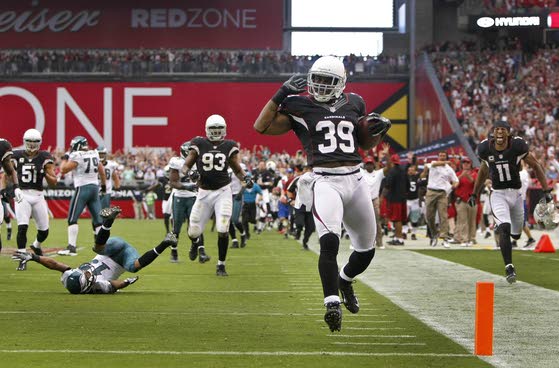 Stumbling, bumbling Birds fall down early and often
Arizona's James Sanders (39) celebrates his touchdown on a 93-yard fumble return against the Eagles in Glendale, Ariz., on Sunday. His score helped the Cardinals take a 24-0 halftime lead. Falling on his back while in pursuit is Philadelphia wide receiver Damaris Johnson (13).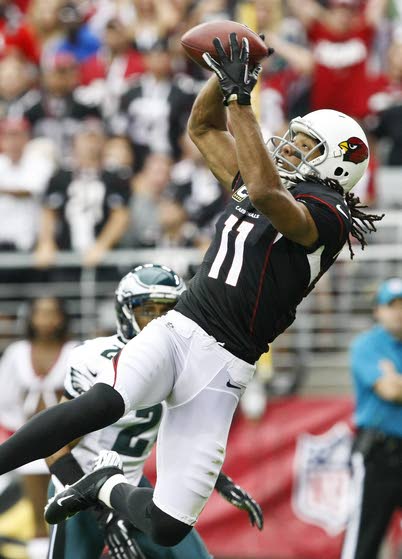 Stumbling, bumbling Birds fall down early and often
Arizona's Larry Fitzgerald makes a jumping touchdown catch in front of the Eagles' Nnamdi Asomugha. Fitzgerald, on the receiving end of passes from ex-Eagle Kevin Kolb, finished with nine catches for 114 yards.