Millville girls basketball team extends win streak to 8 by rallying past Buena Regional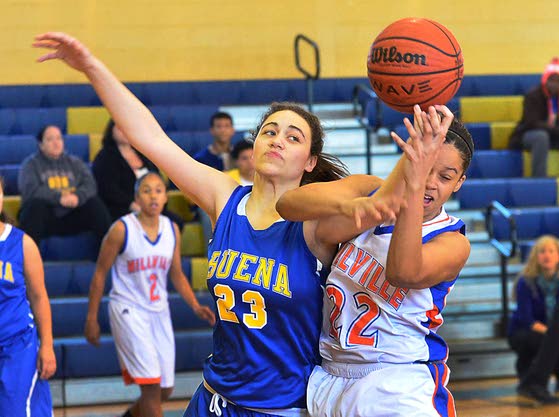 Millville extends win streak to 8 by rallying past Buena
Buena Regional High School's Caroline Santiago, left, reaches for a rebound near Millville's Katrina Gaskins during their Prime Events Shootout game Sunday in Absecon. Santiago scored a game-high 27 points on 13-for-15 shooting from the floor. Santiago also got eight rebounds. For the Thunderbolts, Gaskins scored 11.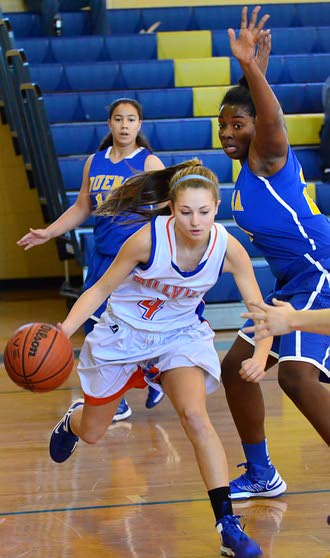 Millville extends win streak to 8 by rallying past Buena
Millville High School's Amanda Smith drives near Buena Regional's Janay Smith during their Prime Events Shootout game in Absecon on Sunday. Amanda Smith scored a team-high 19 points and had five steals in the victory. Janay Smith scored 14 for the Chiefs.