A.J. Dawson, Taalib Gerald help Holy Spirit run past Pingry, 44-6, in state Non-Public II semifinal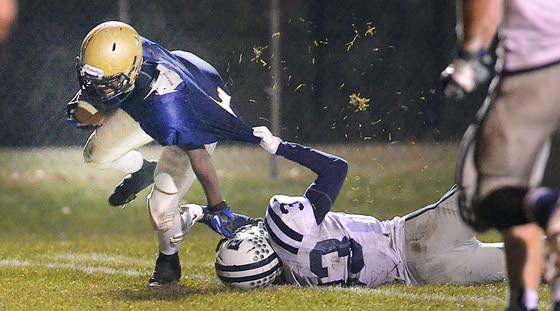 Spartans hit the ground running and never stop
Holy Spirit High School running back Taalib Gerald breaks away from Pingry's John Dugan during the first half of their state Non-Public II semifinal game in Absecon on Friday night. Gerald scored two touchdowns, on runs of 60 and 4 yards. He finished with 117 yards on 11 carries as the Spartans advanced to next weekend's state final.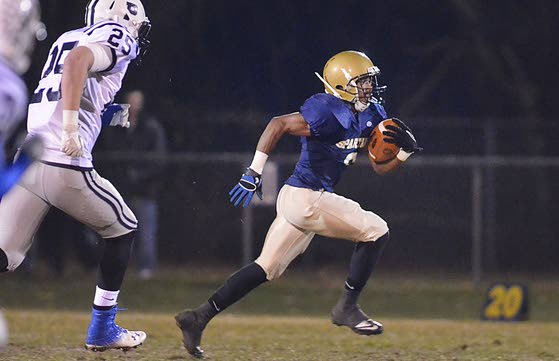 Spartans hit the ground running and never stop
The Spartans' A.J. Dawson runs for one of his two touchdowns.