Barnegat wide receiver Mike DeTroia taking his talent to New Hampshire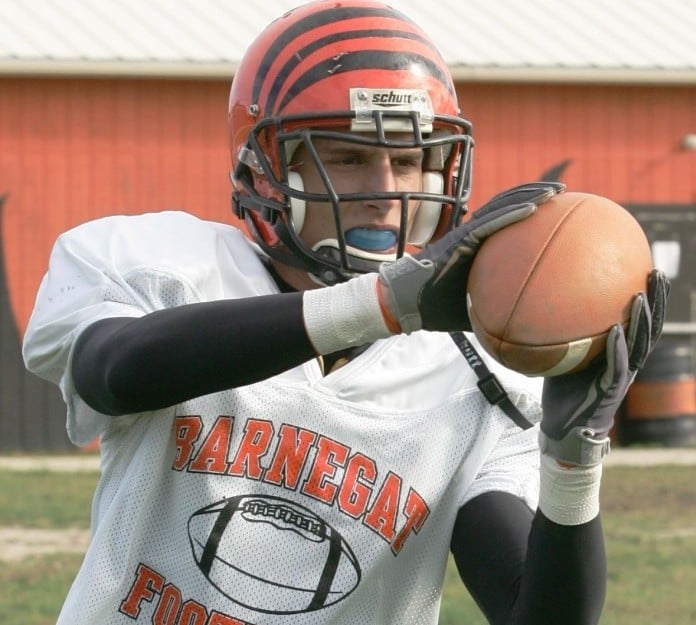 Barnegat football Mike DeTroia
Barnegat senior wide receiver Mike DeTroia is getting recruited by Division I football programs. He's caught 18 passes for 401 yards and four touchdowns this season.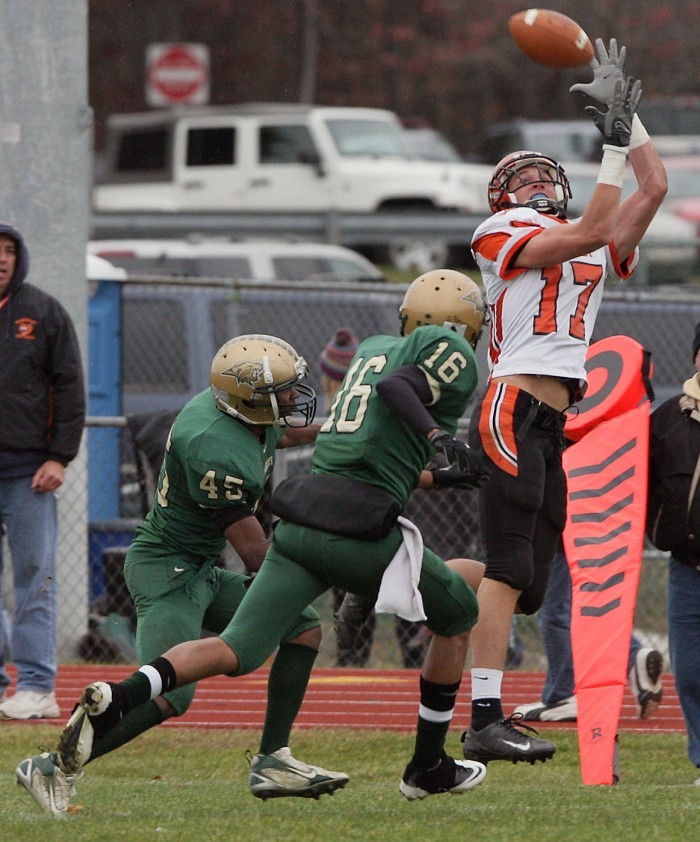 Mike DeTroia Barnegat football
Mike DeTroia, right, leaps to make a catch against Pinelands Regional this season. DeTroia, who had 62 catches this year, is headed to the University of New Hampshire.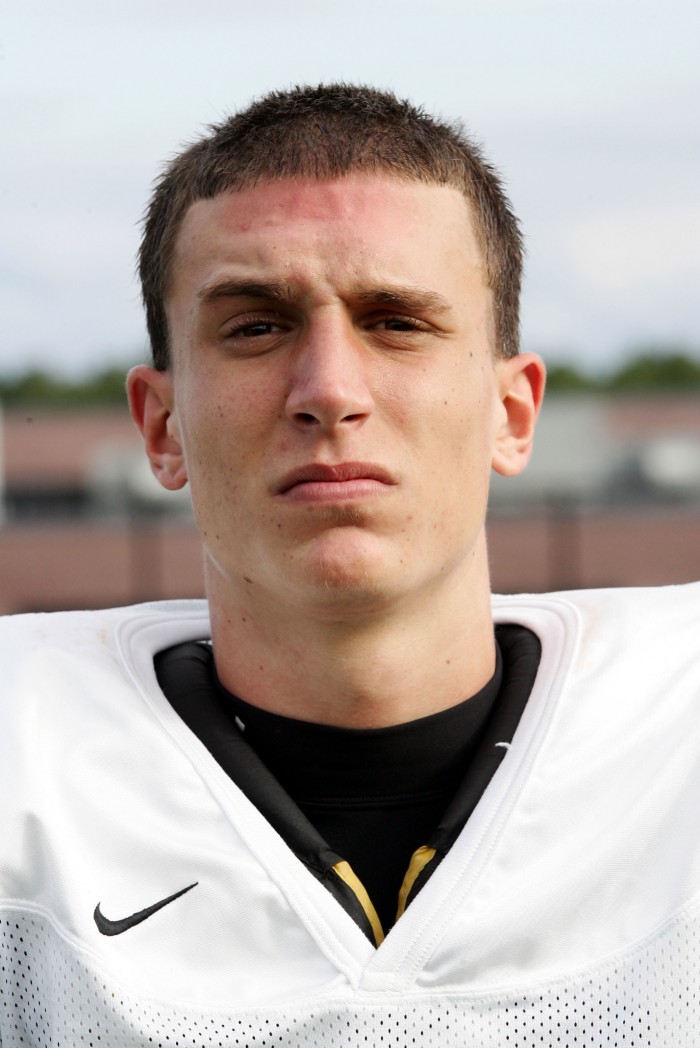 barnegat football
Hedshot of Barnegat High School player Mike DeTroia during practice. Wednesday October 6, 2010